Knitting Across The Nation

Airfield to Aran
In collaboration with Creative Ireland, to celebrate Cruinniú na nÓg, Ireland's national day of creativity on Saturday 12th June 2021 Airfield Estate will host a number of online workshops designed to get the nation knitting.
Living on an island where sheep are dotted across the landscape, most people have a relative, who knit them the well known woollen jumper. Part of our heritage, knitting is enjoying a comeback and we are delighted to host Knitting Across The Nation: Airfield to Aran. In addition to connecting with the heritage of Irish wool, the art of wool processing, and natural plant dyes, you will master some traditional knitting stitches and discover some creative ways to personalise your work.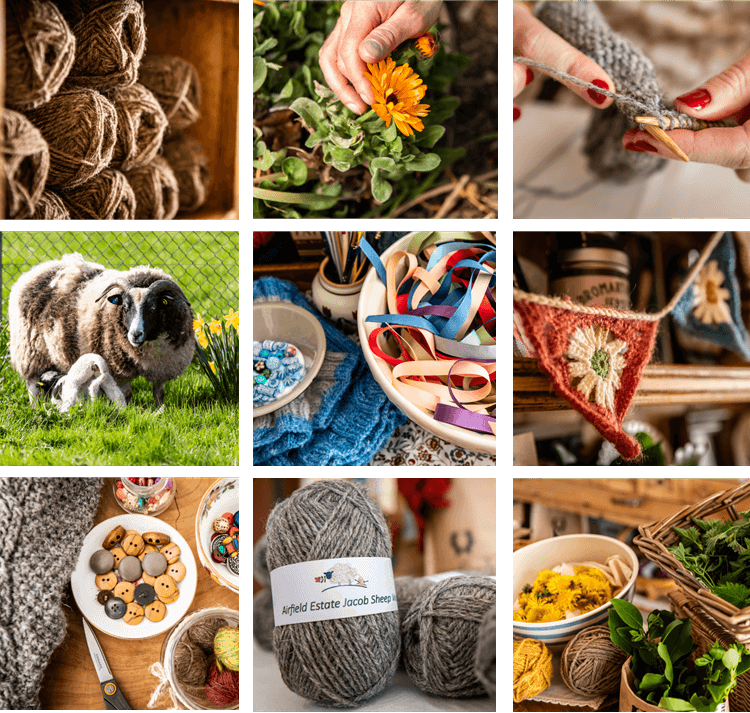 Creative Workshops
Saturday 12th June 2021
Let's Get Knitting
Liberate your creativity - using traditional stitches, join junior knitters nationwide and create your very own pair of knitted hand warmers, then explore fun ways you can decorate your handiwork.
Book Now...
Dyeing To Knit
Unleash your creativity with colour – explore the magic of natural plant dyes, and discover how cultivated and foraged plants or food waste from your kitchen can create colour!
Book Now...
Each workshop lasts 50 minutes and will take place at 10 am 12 pm & 2 pm. Pre-registration required, book early to avoid disappointment. FREE knitting starter kits when you register for the Let's Get Knitting workshop.* T&C's apply

How you can take part