Knitting Across The Nation

Airfield to Aran
In collaboration with Creative Ireland, to celebrate Cruinniú na nÓg, Ireland's national day of creativity Airfield Estate hosted a number of online workshops designed to get the nation knitting.
Living on an island where sheep are dotted across the landscape, most people have a relative, who knit them the well-known woollen jumper. Part of our heritage, knitting is enjoying a comeback and we are delighted to host Knitting Across The Nation: Airfield to Aran. In addition to connecting with the heritage of Irish wool, the art of wool processing, and natural plant dyes, you will master some traditional knitting stitches and discover some creative ways to personalise your work.
The worksheets and tutorials are available for you to download and use at home or in the classroom.

Let's Get Knitting
Join fledgeling knitters nationwide, liberating their creative spirit in a national knitting bee. Celebrating Ireland's national day of creativity in collaboration with Creative Ireland. Watch our knitting and natural plant dye workshops here.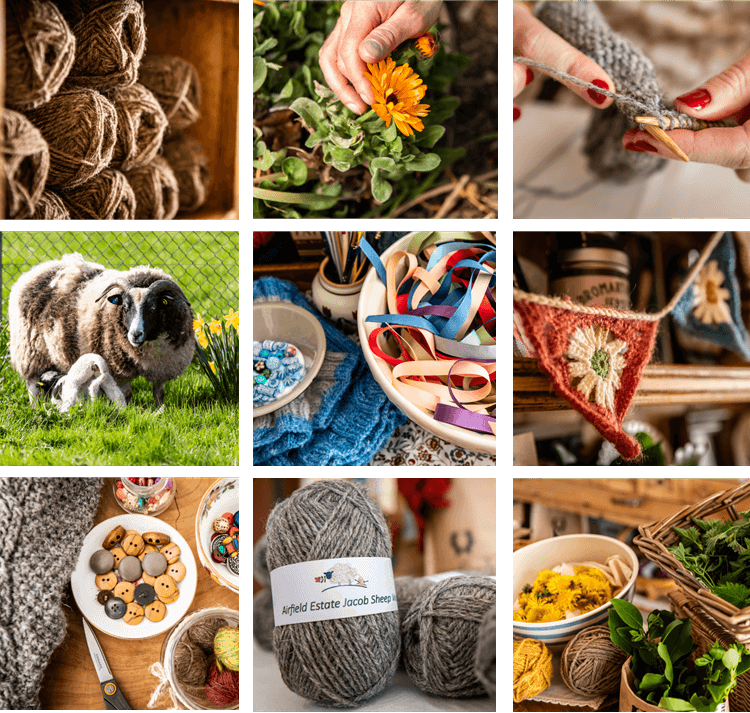 How you can take part