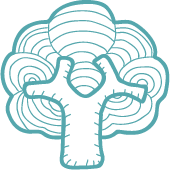 Contemporary Dried Christmas Wreath Workshop
Make and take home a contemporary dried wreath foraged from Airfield Gardens.

In this workshop, Vivienne Brophy, (link to bio) Airfield Gardens florist, will demonstrate and guide you in making a natural wreath made with foraged twigs, dried foliage, grasses and seed heads from Airfield Gardens to hang in your home at Christmas.

Advice on making twig structure, selection and quantity of dried material, wire work techniques, finishing and decoration will be provided. Natural plant dyed ribbon will be provided or bring your own favourite ribbon to decorate.

Date: 3rd December, 10:00 am- 12:30 pm (Sold Out)

Price: €45/€40 for annual pass holders

Vivienne Brophy BIO

Vivienne Brophy, architect and florist, collaborates with Airfield Estate in the demonstration and teaching of sustainable floral design principles. Working alongside the Airfield garden team, and utilising their seasonal and organically grown spring bulbs, summer flowers, autumn seed heads and dried winter foliage as the basis for her floral displays.

Inspired by a career researching and lecturing on architectural sustainability in UCD, Vivienne is dedicated to applying the sustainable principle of 'less is more' to floristry. She undertook the career floristry course in McQueens Flower School London.