Dining Options From Overends Kitchen
Every week we will curate a seasonal menu using ingredients from the Estate. We believe the best food is wholesome, seasonal and sustainably produced and now you can enjoy it in the comfort of your home.

Collection on Friday and Saturday between 5 pm - 6 pm from Overends Kitchen. Last orders 12 pm on the day before collection.

Conscious Cooking
Maintaining a positive and respectful food ethos is important to us and a big part of our Head Chef, Luke Matthews' role. It's made up of four simple guidelines (GLAS) that help us grow, farm, use and give back, all on the land that was gifted by the Overend sisters. It's an ethos that adds to what you get as a customer and because there's conscious behind our cooking, it feels as good as it tastes.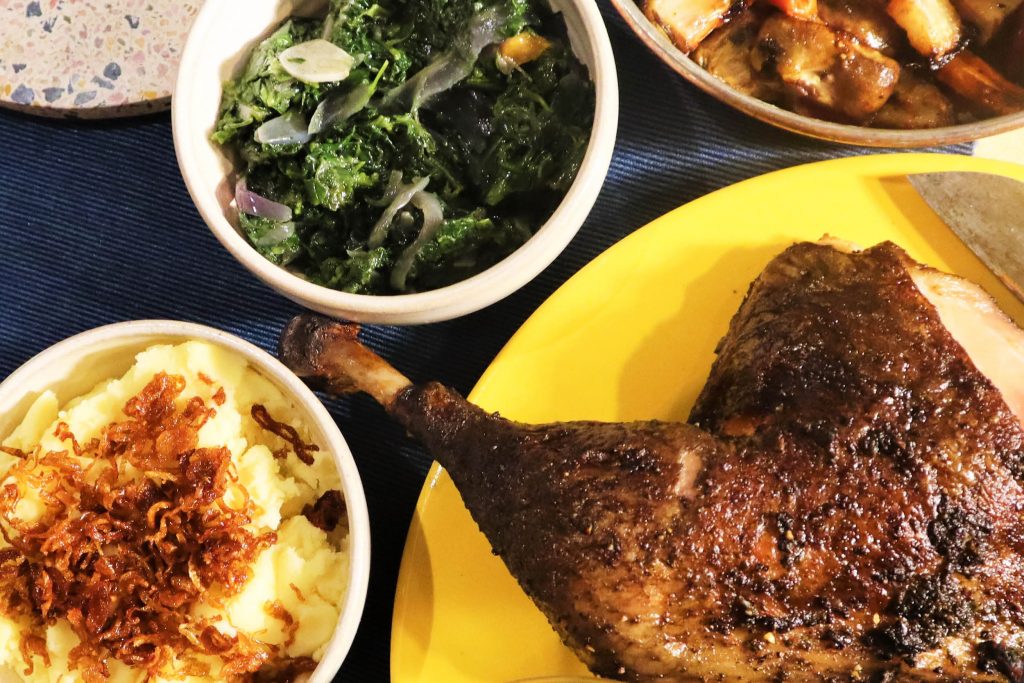 Mother's Day Roast
Hold my whisk… Mums we've got your back. Our way of showing some love for the most important ladies in our lives is to take all the work out of the quintessential family meal – the Sunday roast! This is something we've been working on and perfecting for a little while. Now we're super happy with it and chuffed to share our menu with you. We're using some of the finest organic Reagans chicken to bring you a Sunday roast with a difference.
Simply follow the link below to check menus and order.

Meal for 2: €44
Available to collect 13th & 14th March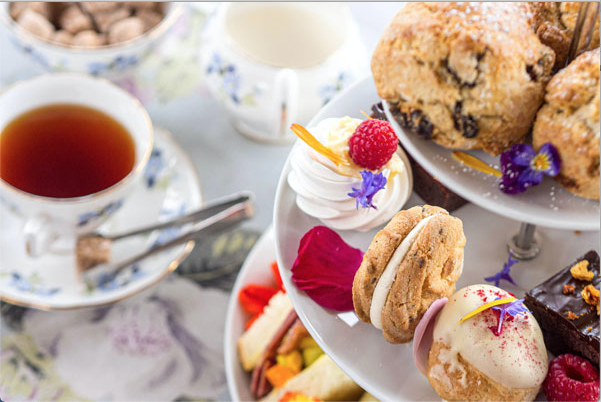 Mother's Day Afternoon Tea
Enjoy a deliciously curated and beautifully boxed selection of savoury and sweet treats prepared by our pastry chefs in the comfort of your own home. It is a wonderful way to celebrate Mother's Day.
Afternoon Tea is €40 for two people. Available to collect 13th & 14th March.
Simply follow the link below to check menus and order.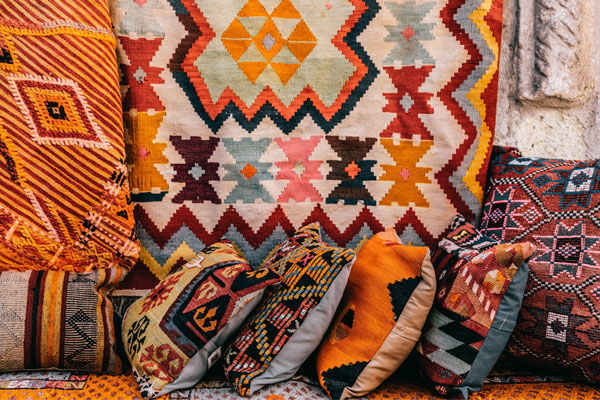 Moroccan Nights
Can't Travel? Don't stress and let us take you on a flavour trip to North Africa. Just close your eyes and you will find yourself seated on a colourful carpet in the middle of Merzouga desert, ready for your one thousand and one night's dinner.
Simply follow the link below to check menus and order.

Meal for 1: €20 | Meal for 2: €40