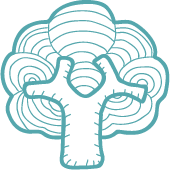 A Cuppa with Genevieve
Every month we have a cuppa with one of the team members at Airfield Estate. This month, we meet Genevieve Whitfield - Heritage & Events Manager at Airfield Estate.

Will there be any jobs coming up over the summer?
We have just finished recruiting additional staff to cover summer activities. If any new positions arise, they will be advertised on our social media and website.

Do you think Airfield will be hosting any outdoor events as restrictions are starting to ease?
As the Covid landscape remains fluid Airfield have decided not to host the annual Festival of Food in 2021. However, during July and August, we will be running the Junior Summer Series, daily drop-in activities and soapbox talks for children of all ages.

What is your favourite animal in Airfield?
I enjoy watching the wild birds in the woodland walk. In the morning before the site is open is the best time to see them, if you are lucky you might even spot a goldcrest.

Have you always worked in Heritage & Events?
My background is in design – having studied embroidery at NCAD, I worked from a craft studio in Marlay Park for over 5 years before getting side-tracked into the film business. I worked in film on and off for over 20 years – most recently working as production co-ordinator (Ireland) on Star Wars The Force Awakens. I have held an array of senior hospitality positions but am relatively new to heritage which I have to say I love.

What does it mean to be a Heritage Manager?
While we are all custodians of our natural, built, and cultural heritage - being a heritage manager allows you to bring some of the hidden or overlooked stories to a new audience.

Do you have a favourite place in Airfield?
A toss up between the walled garden and the big pond.

Favourite thing about your job?
The sense of achievement when our amazing team have come together to deliver a memorable event.

Any advice for someone thinking of getting into heritage or events roles?
They are very diverse roles. The events industry can be challenging - the hours and pace do not suit everyone, but it is also very rewarding – try and get some hands-on experience early on.

Do you have a stand-out event at Airfield?
Airfield Festival of Food and Zero Waste in 2019 – there was a great buzz, and it was incredible to see so many people enjoying what Airfield has to offer.

Thank you for all the great questions this month! Keep your eyes peeled for next month's Cuppa With team member.