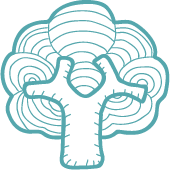 Afternoon Tea at Home
Enjoy Afternoon Tea from Overends Kitchen at home.

Afternoon tea for two with homemade condiments, fresh handmade bakes & sweets, Estate rare breed pork & organic goods from our gardens.

Tea for 2 - €40 and take-home Afternoon Tea will contain;

Mini Raisin Scones

Mini Plain Scones
with Irish Strawberry Jam, Whipped Cream and Farmhouse butter

Lemon Curd Raspberry Meringue

Chocolate Brownie with Fennel Honey Comb

Estate Lavender Cookie Sambo

Summer Berry Cheesecake Profiterole

Hegarty's Cheddar and Beet Chutney

Oxford Sandy Black Pork & Piccalilli

Goatsbridge Trout , Cream Cheese and Chive

Cucumber, Fresh Mayo & Estate Herbs

Included are a selection of Solaris herbal teas along with edible flowers from the Estate for decoration.

Unfortunately Due to the limited number of staff in the kitchen adaptions and substitutions of the menu are not available.

Orders now open to collect 5th, 12th, 19th & 26th July between 12 pm - 1 pm.