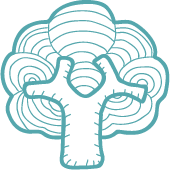 Christmas Experience FAQ's
We've put together some FAQ's to help you make your booking and visit a little easier

How long will the Christmas Experience last?

Your experience will take approximately 60 minutes.

Who needs tickets for the Christmas Experience?

All people in your group including babies will need a ticket to visit the Christmas Experience at Airfield Estate.

Is the experience outdoors?

Almost 50% of the experience is set out-of-doors, so don't forget to dress appropriately.

How many people can book into my group?

Your group can have up to 10 people including adults, children, and babies. One person must make the booking on behalf of their group.

Do I get a private visit with Santa?

Each group will enjoy a private visit with Santa Claus in Airfield House

Does Santa have a real beard?

There is no guarantee that Santa will have a real beard

Will there be food available?

The Claus café is open within the experience where you can get filter coffee, tea and treats.

Do I need to arrive at the time of my booking?

Attendees should arrive no earlier than 5 minutes before their designated timeslot. As the Christmas Experience operates outside of Airfield Estate opening times, access to the estate will only be possible during Estate opening hours.

If I do not have a booking can I visit the Christmas Experience?

No, each person visiting the Christmas Experience is required to hold a valid ticket.

Is the experience buggy and wheelchair friendly?

Airfield Christmas Experience (except for the carousel), is fully wheelchair and buggy friendly.

Can I get a photo with Santa?

A professional photograph with Santa is not provided, but you are welcome to take your own photos when you're visiting him.

Does the ticket include a Christmas gift?

Each child and baby ticket will include a gift. All gifts dispensed by Santa Claus are unisex, and presented in a reusable calico bag. Age ranges for gifts are as follows: 1-12 months, 1-3 years, 4-7 years, 8+ years.

I am an Annual Pass holder can I visit the Christmas Experience without a ticket?

No, the area surrounding the Christmas experience, including Airfield House and the front lawn will be closed for those who are visiting the farm and gardens with an annual pass or a day ticket.

Can I add people to my booking in advance of the day?

To add extra people to your group (up to a maximum of 10 people), please email [email protected]

What is the cancellation policy?

Tickets are non-refundable, and non-transferable. In the event of an emergency, get in touch with us [email protected].

Is there car parking available?

Car parking is offered free on a first-come, first-served basis. Please note, there is no guarantee parking will be available.