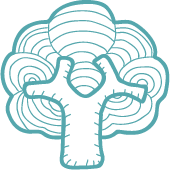 Easter Camps
Easter camps will not run due to COVID-19, for those who have booked we will be in touch.

Looking for an exciting and educational place to send your kids during the Easter Holidays?

Airfield Estate's Easter Camps are back for 2020 and are packed with exciting adventures! This Easter we have three camps, all of which will be hands-on and action-packed, with campers exploring, building, experimenting and investigating Airfield's fields, farm and gardens.

We're also offering after-camp care which means your child is with the camp at Airfield until 5.30 pm. The afternoon part of the camp is essentially a continuation of camp activities and could include forest skills, cooking, crafts, play, storytime etc. You can book as many or as few days of aftercare as you wish.


Airfield Adventurers Camp

On the Airfield Adventurers Camp, our adventurers will spend the week out and about on the estate exploring the gardens, farm and natural habitats. They will spend time getting hands-on with activities that help our gardeners and farmers get ready for the busy spring and summer seasons.

Working with our education team, campers will hunt for mini-beasts, meet the animals, sow seeds, bake yummy treats and much more.

Book Now 6th - 10th April (ages 5-8)

Book Now 14th - 17th April (ages 5-8)

---

Explorers Science Camp

On our Explorers Science Camp, our campers will spend a week experiencing what it's like to be a scientist, while at the same time, exploring our farm, gardens and natural habitats.

Working with our education team, our junior explorers will experiment with crazy concoctions, discover how to make rain-resistant shelters, explore concepts of building and construction, and because it's Easter, carry out lots of EGGsperiments – egg drop challenge, floating eggs and much more.

Book Now 6th - 10th April (ages 5-8)

---

Forest Camp

During this camp, the lucky forest campers will get hands-on with the forest environment and learn how to survive in the wilderness and work with nature to create shelter, food and fun. Using Forest School principles, our education team will encourage campers to explore the natural areas of Airfield Estate, learn skills like fort building and foraging, and spend a week developing their relationship with the natural world.