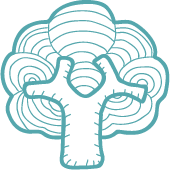 Halloween Camps
Halloween camps are back and filled with exciting explorations, experiments and some Halloween spooks from the 29th October – 1st November 2019!

NEW for 2019, is after-camp care which means your child is with camp at Airfield until 5.30pm. This afternoon part of the camp is essentially a continuation of camp activities and could include forest skills, cooking, crafts, play, storytime etc. You can book as many or as few days of after care as you wish.


---

Explorers

The lucky enchanted explorers will be immersed in all types of activities from meeting the animals, nature walks in the gardens and the natural environment, they will do some pond dipping, a mini beast hunt all while seeing how the seasonal changes affect what we do here on the Estate. This action-packed week will also include some of our most popular Halloween crafts and spooktacular stories.

---

Forest Camp

Campers on the forest camp will get hands-on with the forest school environment and learn all about how they can use the natural resources around them to create shelter, forage for food and even build a fort! Using forest school principles our education team will encourage our frightful forest campers to develop their relationship with the natural environment while also enjoying the fun Halloween adventures installed throughout the estate.