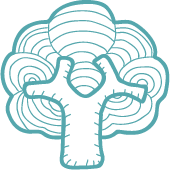 ISNA Plant Fair
With April being the ideal time to start in the garden, Airfield Estate will host its now annual Plant Fair, run in conjunction with the Irish Specialist Nursery Association on Sunday 7th April from 9.30am to 4.30pm

Featuring the best of Ireland's independent Nurseries the Fair will give gardeners a chance to source the rare, the unusual, the new and most importantly, the best garden-worthy plants for the 2019 Season.

Trees, shrubs, perennials, herbs and exotics along with garden paraphernalia will all be on sale. The growers will be present and will be more than happy to share their knowledge regarding the plants on sale.

Admission tickets can be purchased on arrival at the ticket kiosk, €6 per adult and €5 per child.