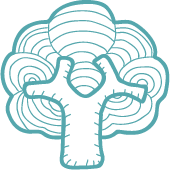 Junior Summer Series
Drop in activities and soapbox talks at Airfield Estate this July & August.

To liven up the long summer days make the most of a trip to Airfield Estate with our Junior Summer Series of free drop-in activities and soapbox talks during the months of July and August.

Open to children of all ages, the Junior Summer Series will cover a wide range of fun activities from upcycling, ecology, creativity, mindfulness, and traditional skills. Children are invited to drop by the Junior Summer Series stall - located in the farmyard where via hands-on activities they can explore their creativity through pattern, texture, and sound - engage with the natural environment, learn more about the history of the estate, or try their hand at some traditional Irish handcrafts.

Details of the activities scheduled for each day will be displayed at the ticket desk entrance.

Scheduled times:
11:00 to 11:45
12:15 to 13:00
14:15 to 15:00
15:45 to 16:30

Sample of daily activities:
Textures and patterns in nature – making rubbings.
Dreamcatcher – made using found materials.
Butter making.
How long till it's gone – recycling.
Bug motel – made using found materials.
Origami – using recycled paper.
Knitting with Airfield Jacob wool – basic techniques.
Photography – creating a still life to photograph using a Polaroid camera.

All activities will take place outdoors. Children must be always accompanied by an adult.