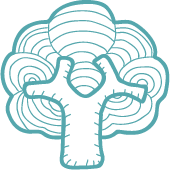 Level 3 Update
We hope you're all doing ok this morning after the latest updates for Dublin. Here at Airfield Estate we're lucky to have plenty of space where you can socially distance with ease.

Please note the following will be in place for the duration.

The estate and naturescape will remain open with current social distancing restrictions and one way customer flow in place.
Airfield House will close and The Grey Barn indoor play area will remain closed.
All Food & Beverage will be takeaway.
Inspiration Kitchen classes will move on line.
Wedding numbers will be reduced to 25.
Outdoor learning and daily activities will continue but will be restricted to groupings of 15 people.
Airfield indoor heritage experience will close.
The Farmers Market will continue with queue management.
Howbert & Mays and The Little school will remain open.

If you have any queries send us an email to hello@airfield.ie.