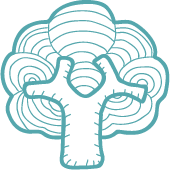 Lions Club Christmas Appeal
Airfield Estate has partnered with the Dun Laoghaire Lions Club to collect unwanted used spectacles and non-perishable food items.

Lions Recycle for Sight - Spectacle Recycling
A worldwide collection and distribution of used spectacles to countries in the developing world sponsored by the Lions Club.

We're asking you to collect any unwanted used pairs of glasses you have around the house and to drop them to Airfield Estate!

Christmas Food Appeal
Dun Laoghaire Lions Club assemble hundreds of food hampers created with donations every year and deliver to families in need just before Christmas.

If you have any non-perishable food items at home and would like to donate them - we will be collecting at the Airfield Estate ticket desk.

Where to donate
There will be a donation station open for all at the Airfield Estate ticket desk for those who wish to contribute from the 23rd November - 23rd December 2019.