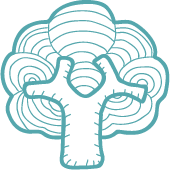 Market Boxes

During this time we're running a click and collect market box scheme to keep up the supply of market food you love from Airfield Estate while encouraging social distancing.

Orders open every Monday afternoon until 5 pm on Tuesday for collection the following Friday.

Details for collection:

Collection address: Airfield Estate, Overend Way, D14 EE77
Please display your name & product name and any added extras in the windscreen. Eg John Smith - Box A + F
A member of our team will direct you to a collection point
Keep windows and door closed at all times
Stay in car at all times
Open car boot internally or alternatively an Airfield staff member will open the boot if there is no internal button.
An Airfield staff member will transfer your purchase to your car boot and close the boot.
NB. Chilled food should be refrigerated to below 5 degrees within 60 minutes of collection
Collection times for each box type as stated above. If you're collecting multiple boxes, please come at the earlier time.