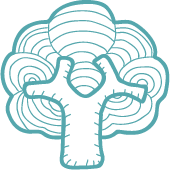 Enjoy A Pre-Booked Picnic
PICNIC MENU

Available every Saturday & Sunday.

Make the most of your next trip to Airfield Estate with a seasonally inspired picnic box to enjoy anywhere throughout the farm, gardens and forests.

Adult picnic box for 2 - €22



Quiche Box: Seasonal Organic | Veggie and Irish artisanal cheese quiche – (contains egg, dairy, gluten(wheat), sulphites)
Or
Estate box: Slow roast estate pork, gooseberry compote – (contains sulphites)

Served with :
Organic potato salad (sulphites)
Organic green bean salad with smoked aubergine and chilli (sulphites)
Irish cheese, Estate chutney, crackers and basil pesto from the gardens (sulphites, dairy, gluten (wheat, rye))
Overends Kitchen Hummous and seasonal crudités (sesame)

Finish off with a seasonal dessert such as;

2 mini dark chocolate & orange pots (Milk, eggs, butter)

Junior Box (serves 2 hungry kids ) - €12.50

Ham sambo (sulphites, gluten(wheat), dairy)
Just cheese sambo (gluten(wheat), dairy)
Fruit pack
Sweet treat (cookie or brownies) (gluten(wheat), dairy, egg)
Beetroot Hummous and veg dippers (sesame)

Please note, orders must be placed before 12 pm, the day before your visit.