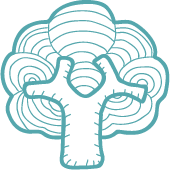 Enjoy A Pre-Booked Picnic
PICNIC MENU

Click and collect picnics are back!

Make the most of your next trip to Airfield Estate with a seasonally inspired picnic box to enjoy anywhere throughout the farm, gardens and forests.

Our Picnic Box for two has been carefully curated to have a selection of fresh handmade treats, perfect to share.
Including Organic goods from the Estate's gardens, a seasonal selection of salads, something sweet and tasty homemade dips.

Estate picnic for 2 - €26
Kids picnic for 2 - €16

Order before 4pm day before collection.

Orders now open for collection in Overends Kitchen on Saturday & Sundays.