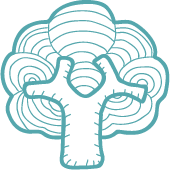 The Rare & Special Plant Fair
It's the height of summer and the gardens throughout the country are in full bloom. Airfield Estate is delighted to be hosting The Rare & Special Plant Fair for the second time in association with Bord Bia.

The rescheduled plant fair will take place on Sunday 11th July 2021 from 9 am – 5 pm.

Over 40 specialist nurseries and associated businesses will be in Airfield Estate giving visitors the opportunity to purchase from an array of rare and unusual plants, advice on care and planting and much more.

Entry to the fair is at a discounted rate of €6 per person and you can only pay on arrival to Airfield Estate (no pre booking available)

The Rare & Special Plant Fair was established in 2001 with the assistance of Bord Bia, to ensure that the gardening public has an opportunity to purchase rare and difficult to source plants, while at the same time visit a garden of note that they may not otherwise visit.