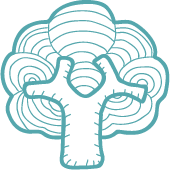 Recycling Rewarded: New Reverse Vending Machine
Dublin #CircleCity

Airfield Estate is joining Hubbub, VOICE Ireland, and Capital Credit Union in the second phase of the Dublin #CircleCity recycling campaign. Under the EU Single-use Plastics Directive, the target for Ireland is to be recycling 90% of all plastic and aluminium containers by 2030. To achieve this, you will see, Deposit Return Schemes (where consumers can reclaim a deposit in exchange for common recyclables) set up nationwide. Reverse Vending Machines (RVMs), just like this one, are part of the solution to reduce the impact of certain plastic products on the environment.

What is a RVM?

An RVM is a high-tech machine that collects clean and empty PET plastic bottles and aluminium cans for recycling. The advantage compared to traditional recycling is that clean containers are kept separate from dirty waste, meaning they can be recycled into higher-quality products. This 'Clean Loop' keeps materials in circulation longer and reduces the resources needed for making new items.

How does it work?

You place your clean, empty container in the machine.
The machine scans the item.
The container is accepted if it is clean and recyclable or rejected if it is not.
All accepted items can be recycled into higher-quality materials than if they were mixed with dirty rubbish.

Donation

For each recycled item, Capitol Credit Union will make a charitable donation to Laura Lynn Foundation and the Airfield Estate Community Food Hub.

Where to find the RVM

Situated at the bike parking area on Airfield Estate, the reverse vending machine is open from 3 December 2021 to exchange your PET plastic bottles and aluminum cans for charitable donations.

Find out more

Voice Ireland

VOICE is a member-based Irish environmental charity that empowers individuals and local communities to take positive action to conserve our natural resources. VOICE advocates for the government and the corporate sector to adopt environmentally responsible behaviours, and for the development of strong national policies on waste and water issues.

Since 2018, Hubbub has been trialling ways to boost on-street recycling and save valuable materials from going to waste. Following successful projects in Leeds, Swansea and Edinburgh they're now rolling out their fourth on-the-go recycling project in Dublin. The six-month trial will apply the latest thinking on behaviour change and making recycling easy to make Dublin the first #CircleCity in Ireland

Born and bred in the local community, CCU gives generously to many charities and worthwhile causes in this catchment area.

LauraLynn's mission is to provide a Community of Care that delivers evidence-based, personalised services to children with palliative care needs, complex care needs and complex disabilities, while also providing family support services and a home to our residents where quality-of-life is paramount.

The Community Food Hub aims to help people help themselves to make better food choices by planning and cooking healthy, nutritious meals on a budget of less than €10 per family meal.