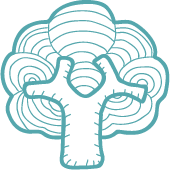 Keeping You Safe
Santa at Airfield Estate - Health & Safety Guidelines

Airfield Estate will be offering a truly unique and engaging visit set over 2 acres of outdoor space.

Following the one way trail around, enjoy approximately 40 minutes in your family pod ensuring everyone is able to adhere to safety guidelines. Each area will be hosted by one of Santa's elves to help everyone find their way about in the safest way possible.

Family Pods

Your booking can include up to 6 people including babies which make up your family pod. In your family pod, you will meet Santa with social distancing in place before exploring the outdoor trail where we ask everyone to continue to maintain social distancing.
Every person in your pod will need a ticket to enter the experience. Each booking will be for a maximum of 6 people including infants.

Reduced capacity

We have changed from a group experience to an individual family pod visit with Santa. This will ensure reduced capacity throughout to help people practice social distancing.

Contact Tracing

Each booking will be tracked to ensure in the case the HSE require data it will be available.

Amending Your Booking

If you are unable to visit Airfield Estate to attend Santa at Airfield Estate, we will schedule a zoom call with your family to meet Santa.
Your gifts, goody bag and a pass to return in early 2021 will be delivered directly to your door for you to enjoy at home.
Please email hello@airfield.ie if you need to amend a booking.

Estate Customer Charter

Airfield Estate have completed the Failte Ireland Safety Charter and continue to follow government guidelines.
Surfaces will be sanitised between each family pod visit in the house.
Adults are requested to wear face coverings when indoors during your visit.