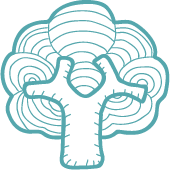 Keeping You Safe
The Christmas Experience - Health & Safety Guidelines

Airfield Estate will be offering a truly unique and engaging visit set over 5 acres of outdoor space.

Following the global adventure of Ida, Flick and Myrtle the turtle, including your visit to Santa will take approximately 45 minutes. The experience is self-guided and each area will be hosted by one of Santa's elves to help everyone find their way about in the safest way possible

Individual Pods

Your booking can include up to 8 people including babies which make up your pod. In your pod, you will meet Santa before exploring the outdoor Christmas Experience which is a trail following the adventures of Ida, Flick and Myrtle the turtle.
One person will need to book on behalf of all people in their pod.
Every person in your pod will need a ticket to enter the experience. Each booking will be for a maximum of 8 people including infants.
The guests registered in your booking will form your pod.

AIRFIELD ESTATE'S CUSTOMER CHARTER

Airfield Estate have completed the Failte Ireland Safety Charter and will continue to operate in line with Government guidelines at the time of operation.

COVID CONDITIONS

At Airfield Estate, the safety and enjoyment of visitors to our Christmas Experience 2021, and that of our personnel, is a priority. The Christmas Experience 2021 will operate in line with Government directives, current at the time of operation, and Airfield Estate will observe procedures as outlined in the Failte Ireland, COVID-19 Safety Charter. In the event your scheduled booking is impacted by the imposition of local, regional, or national Government directives, Airfield Estate will endeavour to reschedule your booking.

In the event your booking cannot proceed; your special Santa gift and a family pass to return to Airfield Estate in 2022, will be posted to the address you provided at the time of booking. Please note, Airfield Estate reserve the right to alter any aspect of the Christmas Experience without prior notice.