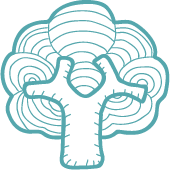 Terms & Conditions
Each booking is for a family pod of up to 6 people including babies.
Your visit with Santa will be in your family pod only.
All tickets are available for purchase online at www.airfield.ie.
In the instance that you cannot attend Santa at Airfield Estate due to Government restrictions or Covid related issues, a Zoom video call will replace your original booking and your gifts and goodie bags along with a pass for a return visit in early 2021 will be delivered directly to you by post using the address provided at the time of booking.
Once you book a timeslot it will no longer be available to book online, so please contact us to make amendments to your booking.
Airfield Estate will continue to monitor government advice regarding Covid 19.
It is not possible to provisionally book or reserve tickets or time slots.
Full payment is required at the time of booking.
Annual Pass holders can receive a discount on up to €1 off 4 tickets per Annual Pass account, this offer is excluding the 0-12 month ticket.
Additional tickets can be purchased by Annual Pass holders at normal retail price.
Tickets are non-refundable and non-transferable.
Airfield Estate reserves the right to cancel any dates of Santa at Airfield Estate.
Ticket prices include VAT.
Everyone attending the event requires an individual ticket for the event.
We would ask that all customers arrive no earlier than 5 minutes ahead of their allocated time slot for registration. It may not be possible to facilitate late comers or customers who arrive at the wrong time or day and refunds will not be given.
A visit to Santa at Airfield Estate will last approx. 40 minutes.
We do not offer a professional photo with Santa.
Please note that there is no guarantee that Santa will have a real beard.
We would ask that all customers dress appropriately for outdoors and indoors as this event is set up to be an 80% outdoors experience.
Complimentary car parking at Airfield Estate is offered on a first-come, first-served basis.
The photo opportunity in Santa's sleigh is included in your ticket price; a second copy of the picture will cost an additional €5.
Gifts given will range from 0-12 Months, 1-3 years, 4-7 years and from 8-11 years.
Gifts given will be unisex for boy and girl.
Airfield Estate is fully wheelchair accessible.
Please note that all attendees may be filmed and pictures and images taken may be transmitted on television, online platforms, appear in printed media and as media content in the future to highlight and promote this event. By entering the venue/ event, you consent to all such filming and to unrestricted transmissions and usage of any resulting images. If you do not wish to be filmed or photographed, please make it known to the event photographer or videographer.