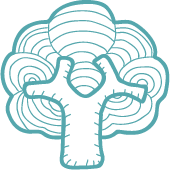 Terms & Conditions
Terms and conditions of Airfield Christmas Experience 2022

All attendees, including babies and adults require a valid ticket.
One person must make the booking on behalf of all attendees in their group.
To add extra people to your group (up to a maximum of 10 people), please email [email protected]
Each group will enjoy a private visit with Santa Claus in Airfield House.
Please note, that a professional photograph with Santa is not provided.
Please note, there is no guarantee that Santa will have a real beard.
All gifts dispensed by Santa Claus are unisex, and presented in a reusable calico bag.
Age ranges for gifts are as follows: 1-12 months, 1-3 years, 4-7 years, 8+ years.
Children must be always supervised and accompanied by an adult.
Full payment must be made at the time of booking.
It is not possible to reserve tickets or timeslots.
Airfield's annual pass holders may avail of a €1 discount on up to 6 tickets - excluding 1–12 months tickets.
Pass holders can purchase additional tickets at standard rates.
Ticket prices are inclusive of VAT.
Tickets are non-refundable, and non-transferable.
Attendees should arrive no earlier than 5 minutes before their designated timeslot.
As the Christmas Experience operates outside of Airfield Estate opening hours, there is no guarantee of estate access before or after your timeslot.
Unfortunately, it may not be possible to accommodate latecomers, or attendees holding tickets for other timeslots or dates.
The Airfield Christmas Experience is approximately 60 minutes in duration.
Please note that 50% of the Airfield Christmas Experience takes place out-of-doors, attendees should dress appropriately.
Car parking is offered free on a first-come, first-served basis. Please note, there is no guarantee parking will be available.
Airfield Christmas Experience (except for the carousel), is fully wheelchair accessible.
There is an optional photo opportunity on Santa's magical sleigh. Photographs are €10, with additional copies available at €5 each.
The Christmas Experience operates in all weather. Only in the event of a red alert, will we cancel the event; in this case, you will receive 12 hours notification, either via phone or email. A full refund or alternative date will be offered in lieu.
Airfield Estate operates a no smoking policy. This includes the use of e-cigarettes and vaping devices even in outdoor areas.
Please note, all attendees may be filmed, and pictures and images taken may be transmitted on television, online platforms, appear in printed media and as media content in the future to highlight and promote this event. By entering the venue/ event, you consent to all such filming and to unrestricted transmissions and usage of any resulting images. If you do not wish to be filmed or photographed, please make it known to the event photographer or videographer on the day.
NB. Please contact us at [email protected] to make any amendments to your booking.