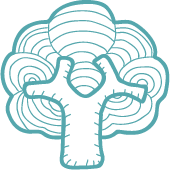 Social Enterprise Market Panelists
The panel of speakers at this years Social Enterprise Market, a free event at Airfield Estate's farmers market will include.

Claire Mac Evilly - Airfield Estate

Claire Mac Evilly is the CEO of Airfield Estate. She studied nutritional science in UCC, and completed a Masters degree in nutrition communications from Tufts University in Boston. Claire has over 20 years of experience working in communications roles for the food industry, research organisations and not for profits.

Prior to joining Airfield, she worked for Danone Ireland as their corporate affairs director and led a number of projects including securing Bcorp accreditation for the Danone Dairy Business. She was the founding director of the European Nutrition Leadership Advanced programme, is the co-founder of SciCom – Ireland's largest science communication conference, and she sits on a number of advisory boards including Safefood.

Aoibheann O'Brien - FoodCloud

Aoibheann O'Brien is co-founder and Partnership Director at FoodCloud, an Irish non-profit social enterprise that creates solutions to redistribute surplus food, tackling the twin issues of food waste and food insecurity. Launched in 2013 with co-founder and CEO, Iseult Ward, FoodCloud has established two solutions for surplus food redistribution connecting food businesses with local charities and community groups, resulting in more than 140 million meals redistributed.

Aoibheann has a degree in Law and Accounting from the University of Limerick and an MSc in Environmental Science from Trinity College Dublin. After a stint with environmental consultancy ERM, a leading global provider of environmental, health, safety, risk, and social consulting, Aoibheann completed her MSc Thesis "Surplus food redistribution: a potential solution to food waste and food poverty in Ireland".

Caroline Gardner - Quality Matters

Caroline is CEO of Quality Matters since it was founded as a social enterprise and charity in 2012. Quality Matters is a consultancy company, working with state, community and voluntary services to improve the service experience and outcomes of marginalised populations across Ireland. They do this through training, strategic and business planning, innovation and project management, evaluation and research.

Caroline is passionate about social enterprise and is also co-founder of the award winning - We Make Good, which promotes Irish design and social enterprise, as well as Trauma Informed Practice Ireland, Social Value Ireland and SWAI. Caroline guest lectures for NUI, UCC and DCU, and has presented at various national and international conferences. Caroline holds an MPhil in International Community Development as well as facilitation and mediation qualifications. Caroline is a qualified Social Return on Investment practitioner and the registered SROI trainer for Ireland.

Siobhan Cafferty - Criminal Justice Sector & Pobal

Siobhán Cafferty is the Social Enterprise Project Manager for the Criminal Justice Sector in Ireland. She works for Pobal on behalf of the Department of Justice. Having developed the 'Working to Change social enterprise and employment strategy 2021- 2023' for the Department of Justice, she is currently leading out on its implementation. Siobhán is dedicated to improving the infrastructure to support social enterprises to ensure those furthest from the labour market are afforded the opportunity to work. She was recently named on the Top 100 list of women in social enterprise 2022 in Europe as part of the Euclid Network.

Prior to her current role, Siobhán was the CEO of the Bridge Project, a Probation funded community-based organisation working with adult male violent offenders in the Liberties, Dublin. Siobhán has dedicated her career to ensuring those most marginalised from education and employment, for whatever reason, are afforded opportunities to make sustainable changes to their lives and become active citizens.

Chris Gordon - Irish Social Enterprise Network

Chris is the CEO of the Irish Social Enterprise Network (SocEnt.ie), National Body for Social Enterprise in Ireland. ISEN helps run the #BuySocialIRL campaign through the BuySocial.ie website. Chris is the author of the SocialEnterpriseToolkit.ie and sits on the National Social Enterprise Policy Implementation Group. Chris is a Managing Partner of Collaboration Ireland social enterprise and an Adjunct Teaching Fellow of Trinity Business School. Chris also volunteers as Chair of Far and Wild social enterprise and is President of the Irish US Alumni Association.

Colm O'Driscoll - Head Gardener Airfield Estate

Since Graduating from the National Botanic Gardens of Ireland Colm has had a diverse career gaining experience in many areas of the horticultural industry before being appointed head ornamental gardener in Airfield Estate in 2013. Inheriting a garden that had undergone a major redesign, Colm's initial task was to manage the transition of the gardens from a partial building site to the maturing landscape we see today.

Having initially managed the ornamental gardens Colm was appointed Head Gardener of the estate in 2017, taking over the management of the extensive Food gardens. Colm has applied his passion and knowledge of all things horticulture to the continued design and development of the gardens in Airfield Estate. A firm exponent of creative gardening as well as regenerative organic horticultural methods, Colm constantly strives to innovate and introduce new and exciting plants while adopting sustainable methodologies in the gardens.