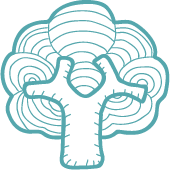 Top 10 Things To Do this Easter
This Easter make the most of your holidays with a trip to Airfield Estate in the heart of Dundrum. We've lots of eggstraordinary activities taking place here's our top 10 things to do.

Easter Egg Trail - On Sunday 21st April take part in our drop-in Easter Egg Hunt at Airfield Estate. Running from 10 am - 3 pm collect paper eggs on the Easter trail and each participant will be presented with a Dr. Coys egg in return.

Easter Bunny Walk - Explore our Easter trail in your own time throughout the Easter holidays, bouncing off from the 13th April until the 28th April.

Name The Jersey Calf -The youngest member of our Jersey herd is looking forward to seeing you all over the Easter holidays down in the farmyard. We're looking for your help to name her! Post a picture and tell us your name suggestion using #airfieldcalf - prize of a place on our Young Farmer class on 19th May.

Jacob Lambs - Skipping around the fields are our new Jacob lambs

Egg Collection -If you're here by 10 am, join our team while they collect our hens eggs.

Trail Walks -Explore kilometres of trails through the woodland, organic and ornamental gardens.

New Grey Barn -A unique space for the under 3's which has just undergone a facelift showcasing the story of milk.

Family Lunch in Overends Kitchen - Celebrate Easter Sunday with a set lunch served by the award-winning team in Overends. Bookings are a must, so reserve your table today.

Visit Conal and Carroll -Make sure to drop by and visit our friendly resident donkeys.

Storytime - Every day during Easter holidays we'll have storytime taking place in Airfield House with a selection of our best-loved stories. Drop in daily at 12.30 & 2 pm.