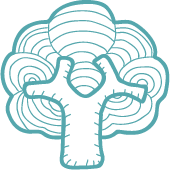 What's New at Airfield for Summer 2023?
As we head into our summer season, we're delighted to not only be back open seven days a week but also to be welcoming new entertainment to our daily and weekly calendar here at Airfield. With longer days and later sunsets, we've ensured there's plenty to do to make your day at the Estate as full of learning as it is of fun. In May of this year, we launched the

World of Soil

, a series of interactive exhibits to help your family learn all about soil. With entry included with all tickets, it's a great way to add an enjoyable and educational experience to a day out, and to learn more about the very substance that's the basis for all our sustainable agriculture here at Airfield. Appropriate for all ages, you can find out even more about the space

here

.

Starting this weekend, we're also welcoming the Grey Barn to our list of spaces available to visitors. This new indoor play zone is designed for children ages 3-5. With toys and spaces designed to echo the Estate in miniature, little ones can ride around on small tractors and play in their own mini-sized market stand. The Grey barn will also play host to our daily Craft-R-Noon for ages 3-8. Running from 1 pm to 4 pm, these Craft-R-Noons will use recycled crafting materials sourced from Recreate in creative crafts. Weekends will also see the arrival of our special Teddy Bears Picnic. Bring your own bear and join one of our guides for this very special occasion every Saturday and Sunday at 11:30 am.

Also, new this summer is our Summer Treasure Trail sheet, which is available at the front ticket desk. This interactive sheet offers a series of questions to guide you and your little ones through the estate and to encourage engagement with the signage and exhibits around the house, gardens, and farm. Following the route will take you all the way around, and we'll have stickers available at the front desk for kiddos who want to share their success with us on their way out.

Our all-year-round farmer's market continues into the summer on Fridays and Saturdays from 9 am to 2:30 pm, the perfect place to pick up some picnic essentials on your way into the grounds of Airfield Estate, or to grab some ingredients for a farmer's market-inspired meal at home. This summer the market will also sometimes feature live music alongside all our amazing vendors.

And as always, each day includes an egg collection, milking, Storytime, and a chance to meet the farm animals, plus two opportunities to tour the family home and learn more about the Overend family. Follow our

Instagram

to stay up to date on any updated hours or closures for private events, and check out our

summer activities page

for a quick list of all our daily activities.