Halloween at Airfield Estate
Get Ready for a Spooktacular Halloween Adventure in Dublin!
Step into a world of mystery and excitement as Airfield Estate, Dundrum transforms into a Halloween haven. From October 18th to November 5th, we invite families to join us for a series of thrilling and educational activities that will ignite the imaginations of young explorers.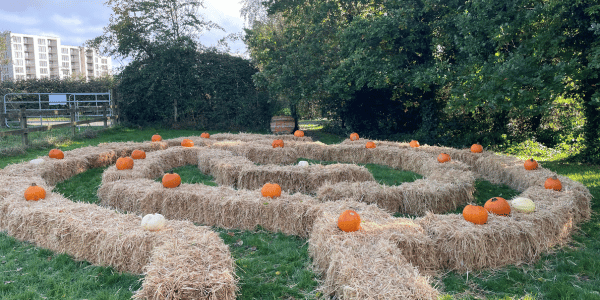 Fun Maze Trail
Are you ready to enter a maze like no other? Navigate through twists and turns in our hay maze, made to challenge and delight adventurers of all ages. It's a hands-on experience that encourages problem-solving and spatial awareness while having a blast!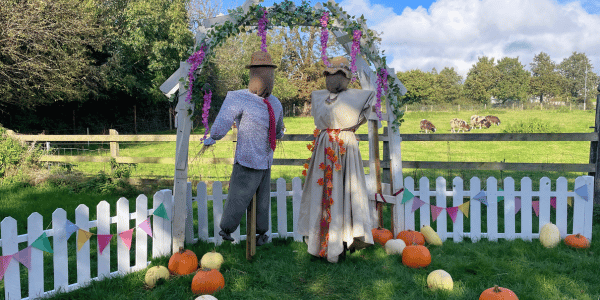 Halloween Trail - Inspired by The Scarecrows' Wedding Book
Embark on a mesmerizing journey as you follow a trail inspired by The Scarecrows' Wedding book. This exciting adventure adds an extra layer of fun and intrigue to our Halloween celebrations, immersing you in a magical world of scarecrows and autumnal wonders.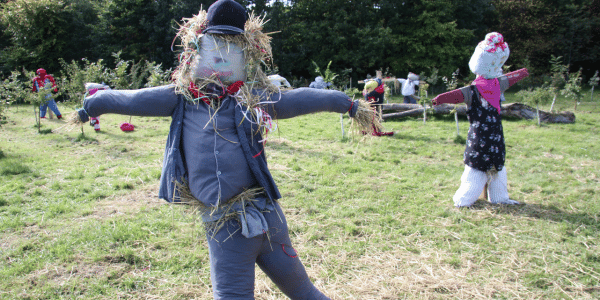 Make Your Own Scarecrow Events - Sold Out
Get your creative hats on, because it's time to bring your very own scarecrow to life! Participate in our scarecrow-making activity, where you'll learn the art of crafting and decorating your scarecrow using natural materials. It's an opportunity to unleash your creativity while incorporating elements of nature into your artwork. Pre booking required.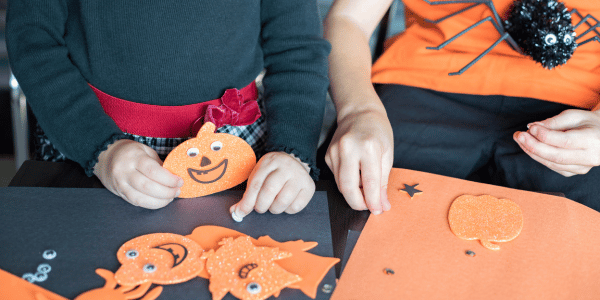 Spooktacular Craft-R-noons
Unleash your inner artist during our Spooktacular Crafternoons! Engage in a variety of craft activities with a spooky Halloween twist. From pumpkin carving to creating eerie decorations, you'll enjoy hands-on experiences that foster artistic skills and ignite imaginations. Our activities connect children with the natural world, inspiring them to appreciate the beauty of the season.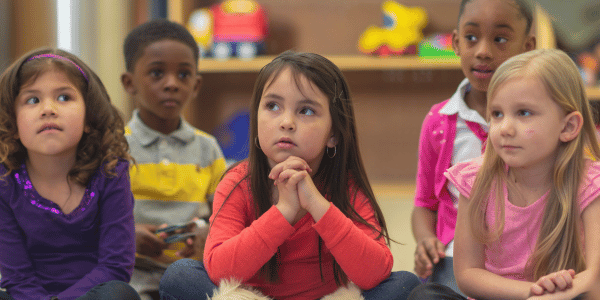 Halloween Storytime
Join us for enchanting storytelling sessions filled with Halloween-themed tales. Immerse yourself in a magical and spooky atmosphere as we share captivating stories that will transport you to mystical realms. Through storytelling, we foster a love for literature while igniting the imaginations of young minds.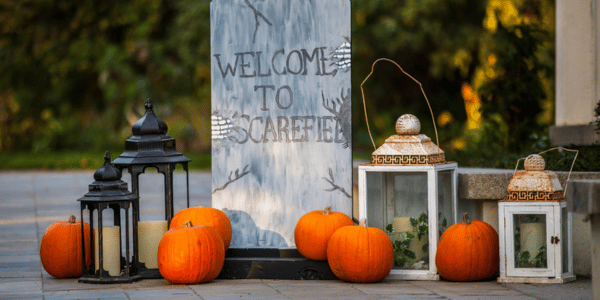 Our Halloween events run from Wednesday to Sunday, as well as bank holiday Monday and Tuesday, creating ample opportunities for families to join in the festivities. It's a chance for children to learn, explore, and connect with the wonders of the world around them. You can also enjoy all our regular daily activities on the farm!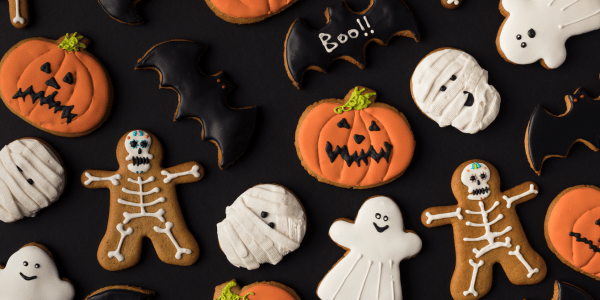 For those who love to cook, we're also running a series of special workshops in the NEFF Inspiration Kitchen for kids and teens during the midterm break. These workshops are ticketed separately from admission and tickets can be booked at airfield.ie/events
Join us this Halloween for a journey of exploration and learning that will leave you with unforgettable memories.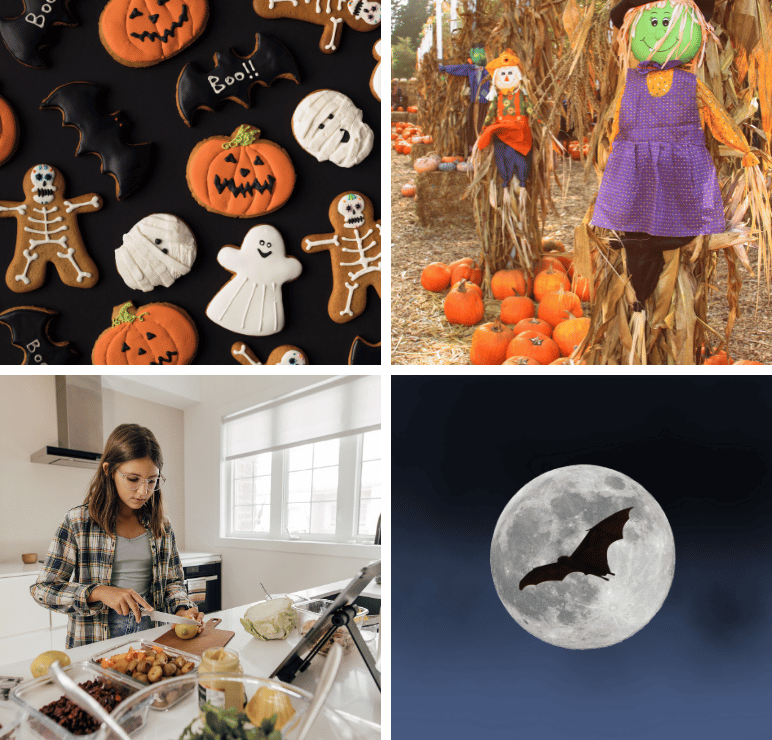 Halloween Classes & Activities
Sign up for a unique experience this mid-term at Airfield Estate