Overends Kitchen
Overends is a place where we connect land and table, farmer and eater in an environment that is casual and engaging. Our dining experience at Airfield is inspired by the visionary Overend Sisters and the 38 acre farm that they entrusted us with to produce honest, great-tasting food.
During this period of lockdown, we're open for: Farm Shop: Open Wednesday - Sunday from 10 am - 5:30 pm with a selection of home-baked goods, artisan produce, hot drinks to go.
Click & Collect Menus: enjoy the flavours of Airfield in the comfort of your home. Collection on Friday-Saturday from 5 pm - 6 pm at Overends Kitchen.
Little O's: situated outside the main entrance, in front of Howbert and Mays. Serving hot beverages and fresh pastry, sweet treats and hot food to go 9:30 am - 2:30 pm Friday & Saturday.
The Stables Café: Discover a delicious selection of tasty handmade toasties, sausage rolls, fresh biscuits and cakes & hot beverages.
The Farmers Food Market will continue to operate each Friday and Saturday from 9:30 am – 2:30 pm with social distancing measures in place. ⁠

Conscious cooking
Maintaining a positive and respectful food ethos is important to us and a big part of our Culinary Lead, Luke Matthews' role.
It's made up of four simple guidelines (GLAS) that help us grow, farm, use and give back, all on the land that was gifted by the Overend sisters. It's an ethos that adds to what you get as a customer and because there's conscious behind our cooking, it feels as good as it tastes..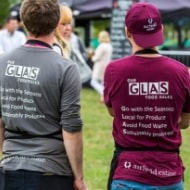 G.L.A.S
Our food ethos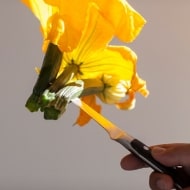 G
Go with the seasons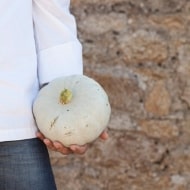 L
Local produce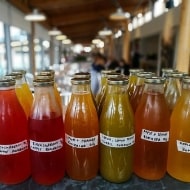 A
Avoid food waste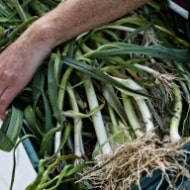 S
Sustainable practices
Weekly Click & Collect
Treat yourself to a click and collect from Overends Kitchen each weekend.
Learn More