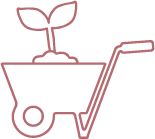 Gardens
To ensure every season is reflected in our estate, our gardens underwent a massive redesign project in 2014, with the help of renowned plantsman Jimi Blake and designers Lady Arabella Lennox Boyd and Dermot Foley.
The colour and life you see in our gardens today are the result of the hard work and imagination of our Head Gardener Colm O'Driscoll and his team who have since put their stamp on the gardens as they continue to evolve.
Walled Garden

Think generous herbaceous borders, a row of Pleached Malus 'Everest' trees that give the garden a sense of enclosed elegance, and centring all of this, a decorative pergola that will be adorned with wisteria and roses over the coming years.

Organic Food Garden

The ability to produce seasonal, organic food in our own garden is our most valued gift, so we embrace everything the Irish weather throws at us and harvest our own fruit and vegetables every week for the award-winning Overends Kitchen.

Greenhouse Garden

What better place to be inspired and get ideas for plants and flowers that you can grow at home. The jewel in the crown is the lovingly restored Victorian glasshouse and with the help of our gardener's know-how, you can revel in what we're growing or simply take notes and replicate your own.

Bee Garden

Perfectly positioned next to The Orchard and The Meadow, The Bee Garden is planted predominantly in shades of  blue and purple. Catmint, lavender and sage are just some the plants that provide a long season of nectar and pollen for our much-loved bees.

Woodland and Pond

A modest, native woodland area planted with hazel, holly, ash and oak is still very much in its infancy, however the role it plays in biodiversity is huge. The Wild Pond is part of our commitment to habitat development: a peaceful place to take in the seasons and a popular spot to watch dragonflies, damselflies, frogs, ducks, water hens, coots and water scorpions who have moved in and made the pond their own.

Sunken Garden

The Sunken Garden is the entrance point to Airfield and is framed by a waving hornbeam hedge. The garden is themed around the fusion of ornamental and edible plants, ornamental carrots, onions and edible flowers form a decorative tapestry of planting that looks at its best mid spring to early summer.

Grown With Love
The gardens in Airfield are just over six acres in size and composed of diverse spaces ranging from an ornamental walled garden, shade gardens and glasshouse spaces, to an extensive organic certified fruit, vegetable and edible flower garden.
The temperate climate of south Dublin accommodates a large variety of plants to be grown on site which provides year-round interest to any visitor. The gardens are managed organically which helps contribute to a vibrant biodiverse green space.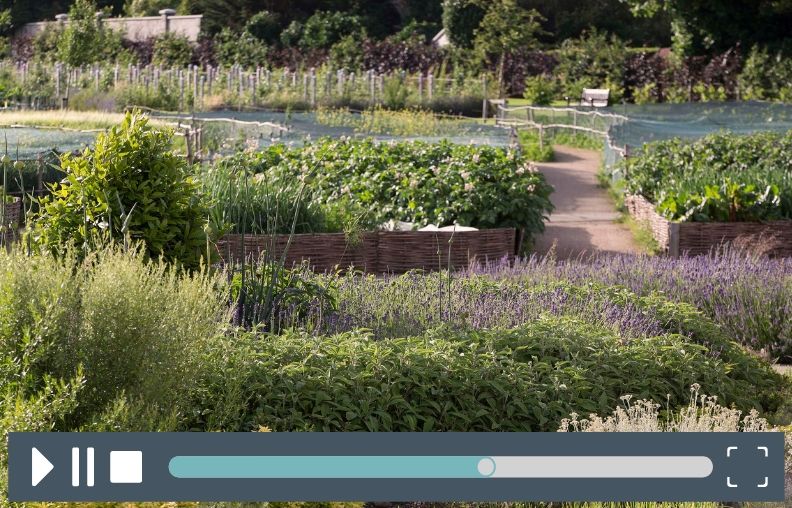 Fancy a tour?
We're happy to organise garden tours for groups of 10 or more of our green-fingered friends. They're led by our resident horticulturalists who share their best advice, tips and tricks, and talk about how the gardens at Airfield have evolved over the years. If you've a specialist garden interest group in mind, then pop us a note and we'll back in touch as soon as we can.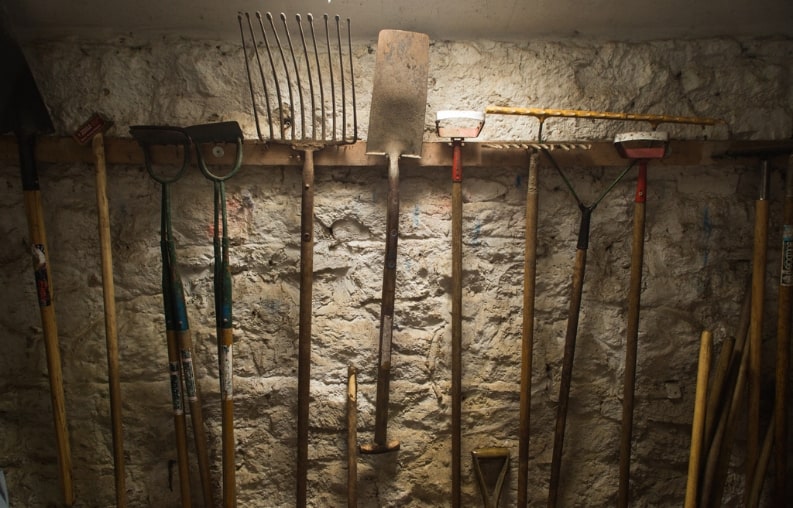 Garden Events
Classes & workshops for new and experienced gardeners of all ages
BBQ Takeout from Overends Kitchen

Our trusty smoker Ernesto is being fired up again this Friday and Saturday for our takeaway BBQ menu. Bringing you slow-cooked meats to enjoy at home alongside some Overends Kitchen favourites.

Book Now...

Afternoon Tea at Home

Enjoy Afternoon Tea from Overends Kitchen at home. Afternoon tea for two with homemade condiments, fresh handmade bakes & sweets, Estate rare breed pork & organic goods from our gardens.

Book Now...

Latest Garden News