Internship Success Stories
Find out how we've helped our interns from across Ireland and the globe to realize their potential.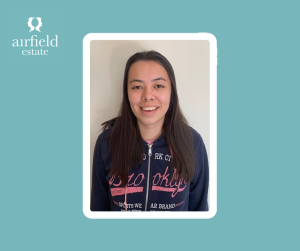 Front of House Tourism Intern | Jireh's Story
My name is Jireh Madden, I'm 21 years old and I'm currently studying tourism management in TUD. I'm studying tourism management as I love to travel and I want to work in the tourism industry when I graduate. As part of my internship, I am working in Front of House (FOH) with Caleb and Emily. There I am learning how to operate the front desk by selling tickets and answering phone calls, and emails and dealing with customers.
As part of my internship, I am learning about the management side of Airfield Estate. I get to sit in on the weekly communication meeting every Tuesday which involves each department and we discuss news and information that we have that week. I also had the opportunity to observe the tour guides here at Airfield which I really enjoyed.
The main thing I hope to take away from my internship is to gain more knowledge about visitor attraction sites as well as a deeper understanding of how a visitor site is managed. I believe that this internship at Airfield Estate will help me develop my learning skills and open my mind to future careers.
Apply for an internship today