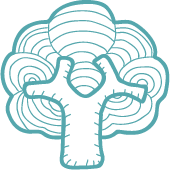 4 Things That Make Airfield Estate a More Sustainable Venue for Your Events
Sustainability is at the core of everything we do here at Airfield Estate, and this includes how we facilitate private events. All the food served during events at Airfield features heavily produce, meat, and dairy from within our own 38-acres. In our work to build a more sustainable food system here, our

food garden

is certified-organic by the Irish Organic Association and our farm practices regenerative farming. It's not just the food production that focuses on sustainability, but also the disposal. We're home to a anerobic digester, which allows us to speed up the process of breaking down the waste in our brown bins so it can find its way into our gardens even faster. Any waste from the gardens themselves, from grass clippings to apples that drop before they can be harvested, gets turned into our compost bays where we practice a slower form of composting alongside the new-age technology of the digester. The facilities for our events are run sustainably as well. Here at Airfield we have a water collection and filtering system that provides the water for the toilets in our buildings. We also run our electricity off of a range of photovoltaic panels, a type of solar cell that specifically supports the conversion of sunlight directly into electricity. All these components of our daily running of our business and visitor attraction, and by bringing your event to our property you're helping to support our work as a social and charitable hub. No matter the event, sustainability will always at least passively be a part of the day - but if you choose, we can also make it actively part of your day. For corporate events, we're delighted to offer a small range of educational experiences for teams to learn about our food system and how to support a more sustainable process at home and in work. For private events, we can offer tours and cookery classes that are all immersed in our work here at Airfield Estate. To find out more about our work and how your event can become a part of it, visit our

events page

.