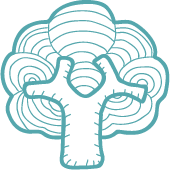 Carbon Footprint
With sustainability at our core, Airfield Estate, has committed to ambitious plans to significantly lower its carbon footprint by 25% by the end of 2021.

We carried out a carbon footprint assessment of the estate in 2019 to establish its baseline carbon footprint data. The review was conducted by RPS and it highlighted the level of emissions produced by the estate together with practical solutions to reduce them.

The 2021 goals set to reduce Airfield's carbon footprint are as follows:

Decrease Waste by 46% by improving waste segregation, on-site composting and a reduction of waste to landfill
Decrease Electricity & Gas Consumption by 26% - implement additional energy-saving practices
Decrease Vehicle Fuel Consumption by 7%
Implement site wide Regenerative Land Management practices, enhance biodiversity and increase carbon sequestration

"We would like our annual pass holders and visitors to know that when they are visiting Airfield Estate that they are visiting a low carbon and sustainable environment. As measures are implemented to help reduce the carbon footprint of our activities, we will highlight these as "sustainable stops" on the paths around the site. We want people to understand the concept of small changes can mean big impact, to leave the estate inspired to make changes in their homes and workplaces to reduce their own carbon footprint. Additional rainwater harvesting, improved solar technology and regenerative land management practices will feature in these initiatives. We are publicly declaring our carbon footprint and communicating our reduction journey so that others can learn from our experience and feel empowered to follow suit" - Grainne Kelliher, CEO Airfield Estate.

We look forward to bringing you on the journey as we continue on the path to a lower carbon footprint.