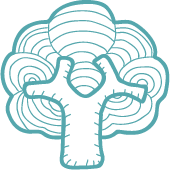 Five Questions With Our CEO, Claire
Been to Airfield Estate recently? Chances are you've encountered our CEO Claire on one of her walks around the estate, or maybe you met her on our Open Day in October over a slice of Airfield's birthday cake. To launch into re-introducing our team, we wanted to start with her.

1. How long have you been working at Airfield Estate?

Since January 2022, and it's my dream job. I'm a nutritionist by background and am really passionate about where food comes from. Plus, I'm local. I grew up in Mount Merrion and came here loads when mychildren, Tom and Leah, were small.

2. What do you love most about working at Airfield Estate?

I love that we're continuing two amazing ladies' legacy. I think about them often - my office is in their old schoolroom, so I often feel them in here with me, making sure I don't mess up.

3. What are you most looking forward to for 2024 at Airfield Estate?

We're really working on developing a program of all year round activities for families, but also for young professionals and older people. On the education side, we're expanding our reach into more programmes, including transition year.

4. What is the most interesting thing you've learned since joining Airfield Estate?

I'm not really a numbers person, so certainly the most interesting thing I've learned has been about understanding how varied our revenue streams are. We're really so much more than a visitor attraction.

5. Where is your favourite spot on the estate?

Oh that's so easy. Standing in the food garden, looking at the Dublin Mountains. If you don't look side to side, you could almost be in the country side.