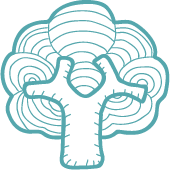 International Womens Day
Strong, independent, forward thinking:


Lily Overend instilled in her daughters, Letitia & Naomi a sense of duty and altruism, encouraging them from an early age to help others less fortunate. Lily was active in charities supporting better health for women and children in the early 1900's.


During WW1, the Overend women contributed in many ways, Letitia as a volunteer at the Irish War Hospital Supply Depot ensuring bales of bandages and supplies reached the war front. Letitia and Naomi adopted a 'hands on' approach to farming at Airfield, for over four decades personally showing their prize winning Jersey cattle at the RDS Spring show.

Both sisters shared a love for veteran motor cars and were members of the Royal Irish Automobile Club. Famously, Letitia carried out minor repairs and serviced her 1927 Rolls Royce Tourer until she was in her early 80's.

Today, our dedicated women at Airfield are working to continue on the legacy left by the Overend sisters. Building on our mission to inspire and enable people to make better food choices; because even small changes can be better for health, better value for money and better for the environment.