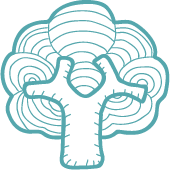 Organic: what does it mean – is it really more sustainable?
There's been a big change in Irish shopping habits over the last few years. Consumers want to put their money into products with less environmental impact, products with less plastic, organic, local and sustainable.

A recent Irish consumer study by PWC, showed that 56% of Irish shoppers are prepared to pay a premium for organic products and 41% of Irish shoppers were prepared to pay more for sustainable products.

The Irish retail organic market is now more than €150 million annually, already an increase from €100 million in 2014.

Shoppers want to get value from their food – not just in how healthy it is, but how good it is for the environment. Is organic the most sustainable option as it uses no additives, no genetically modified crops, no reliance on routine antibiotics, no pesticides, high standard of animal welfare, good for wildlife?

Health Benefits called into question
A Stanford analysis of over 230 studies on organic food around the world gave up a surprising result; they could not say, conclusively, that there were more health benefits in eating organic.

Other scientists have argued that the way we calculate the benefits of organic may be too narrow a focus on how much can be grown per acre. Yields tend to be lower on organically farmed lands. A study in Nature Communications Oct 2019, projected that if all of England and Wales became organic farms, the increase in land needed to produce an equivalent amount of food, would cause a greater carbon footprint than with conventional farming. A similar study in Sweden that looked at 2 crops came up with the same result; due to the greater amount of land required to produce organic food, a greater carbon footprint occurred.

Meanwhile, medical journal, The Lancet's EAT Commission on Food, Planet and Health reported in January 2019 that their research had found that the whole of agriculture needed an overhaul to become more sustainable, not just from shoppers and what we buy, but in government policy, such as policies to protect deforestation for food production. The question of sustainability, they reported, was to do with the kinds of inputs that our diet needed. For example, 1kg of beef required approx. 8kg of grain to rear.

Other animal and dairy proteins also had a higher cost to farm than eating proteins directly from legumes and a plant-based diet.

So, perhaps we need to consider what we are farming organically and the nutrient sources in our diets when we compare the carbon footprint and benefits of organic versus conventional farming. It is also known that livestock farming produces significantly higher emissions of greenhouse gases.

We must also enhance the sustainability of our food production and methods. Sustainability includes more than just environmental health but also considers human health and hunger, living wages and economic success for all.

Organic, Local, Sustainable
If all this sounds like bad news for the organics movement, keep in mind that these studies are showing us that if everything changed tomorrow to organic, we would need more space to grow food and a lot of this has to do with the types of food we eat.

Organic vegetables can be more sustainable, environmentally sound to produce and for the consumer to buy in a local environment. Local food and organic methods encourage biodiversity, reduce the pesticides in the land and produce fewer pollutants.

In Ireland, Origin Green is the government's national sustainability programme, that runs through Bord Bia and promotes all aspects of how food growing, manufacture and retail/service is aligning with 9 of the UNs Sustainability goals (SDGs). Food that carries Origin Green membership has been audited for its greenhouse gas emissions, biodiversity, animal welfare, traceability, water measures, energy efficiency, and soil management.

Supporting local farmers and local markets is a more sustainable option for us, as shoppers, to play our part in creating a sustainable future. Looking for food labels that certify sustainably produced or organic are both ways to promote healthy land, healthy animals and low impact farming.

As with most things, whether organic farming is more sustainable depends on the criteria employed to measure it. If land use and yield is the standard, then organic may not be as sustainable. If we consider biodiversity, living wages for farmers, animal welfare, pesticide and antibiotic use and local shopping, organic looks like a sustainable option.