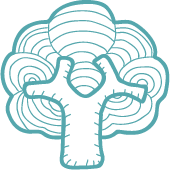 Seasonal Meal Planner
Edible, usable food is lost all along the route from field to fork. However, there are two big contributors – firstly field production. This waste is usually generated as the crop may not fit the "ideal" shape, weight or colour despite being nutritionally identical to "perfect" crops.

This food waste can go one of two directions, back into the soil or into animal feed. Either way, this is a waste of food that only occurs because we, the end-user, prefer to have vegetables and fruits that look identical every time we go shopping. The second-largest waste of food comes from us, the consumer. And yes, some of that waste is unavoidable, but we could be doing so much more. And you are doing brilliantly by using this monthly food planner – so well done you!

But how many people do you talk to about waste food? Do you use any food sharing apps? These apps can be really useful if you have food you're not going to use, and they are a great way to meet and grow your preventing food waste family!

Share your plans with us by using #AvoidFoodWaste and most of all – have fun!​

Bonus Recipe from Chef Luke Matthews

Broad bean smash
This is a labour of love but I find shelling peas and broad beans therapeutic. It's also a good chance to get smaller hands involved in cooking as prepping broad beans doesn't require any knife work. This recipe makes a great replacement for avo smash on toast for those of us who like brunch – jazz it up with a fried egg, some ricotta and some chilli rayu!

Ingredients
1 kg broad beans – shelled
100 ml olive oil
½ clove garlic
Juice ½ lemon
Pinch of salt
Pinch of cayenne
1 petal of preserved lemon ( optional )

Once the broad beans are shelled bring a medium pan of water to a boil.
Add enough salt to the water so you can taste it. When the water is at a rolling boil drop the broad beans in. Put a 3-minute timer on.
Drain off the broad beans and run under cold water to cool down and allow to drain really well.
Put the rest of the ingredients in a food processor (a hand blender will do the job too) and whizz to a paste.
Add the cooked broad beans and pulse so it's a coarse paste.
Check for seasoning and adjust if necessary.

Enjoy!