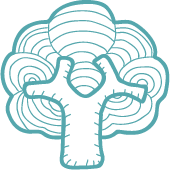 Seasonal Meal Planner
March is the month of growth in the farms and gardens on our island. However, it is also the hungry stretch as most crops are only beginning to become established and grow and there is not much to harvest. Seasonal foods are harder to come by and there's a little less choice, but there are still great options as agriculture in Ireland is resilient and inventive.

We can grow a number of crops in greenhouses and hydroponically and because of this, we can source a number of local crops out of season. Supporting farmers at this time of year is even more important as they are working to establish this year's coming abundance of crops.

Why not visit your local farmers market or sign up for a local veg box scheme? They both usually come with plenty of advice as to how it's cooked best and it also helps by supporting local!