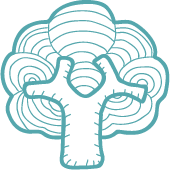 Seasonal Meal Planner
As we head back to school (and maybe also the workplace!) over the next month or so, there is a great opportunity to look at what we put into our lunch boxes. School lunches can mean a lot more food waste. So, maybe this month sit down with your children and make a list of what foods they like and will eat. Then they can pick what they would like included in their lunch box from that list. 

Alternatively, encourage them to make their own lunches the night before and let them have the responsibility for their own food. This can really make them aware of food in the house and what they like, need, and will eat. Let them submit an order to you for the shopping that week to give them complete control over their lunch. The more aware they are of the food in the house the better.

For your own lunches – use up left-overs and create "picnic" lunches by using up what's left in the fridge. Plan your lunches along with your dinners to ensure you're using up everything in the house, before buying something on the fly and throwing out something from home.

Either way – enjoy the food you're eating and have fun!