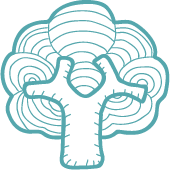 Seasonal Meal Planner
Humans are creatures of habit. We like the same things; it gives us comfort. And as we move into darker evenings, our dinners can become more focused on speed of creation, warmth and comfort rather than the opportunity to try something new. But who said comfort and speed must mean the same few dishes all the time?

When it's getting to the end of the week or just before the main shopping day, what's left in the cupboards, fridge and freezer can be varied and interesting! So, what do you do? Well, one thing you can do is google your ingredients. You've got a courgette, some chickpeas and chicken? Google them together and see what comes back as a recipe. This can give you plenty of inspiration and maybe spur you on to create a dish you never have before or an alternative version of something you already cook. It'll stretch your culinary repertoire and reduce food waste – what's not to love?!