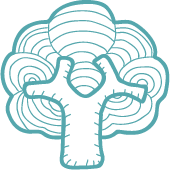 Seasonal Meal Planner
It's the new year and it's a new opportunity to reduce food waste. Making New Year's resolutions can be hard and sticking to them can be even harder! This year, make it easy on yourself and do just two things. Firstly, go through your cupboards, fridge and freezer to make a list of all the food you have in your house.

Then, secondly use that list to create a menu for the coming weeks. I promise – this will save you LOADS in January and make the wait until the next pay day much easier! Not only will this save you money, but you can also get creative with your ingredients and maybe try something you will never have tried before. If in doubt, or if you can't think of how kidney beans can go with chickpeas, Google the ingredients and see what comes back – you'll be surprised what you can do!

This is a simple way of resetting your kitchen and cupboards for the new year of reducing food waste – it's easy to do and helps the world as much as it helps you.

Have fun!