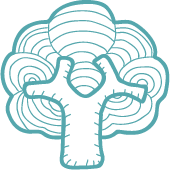 Seasonal Meal Planner
Edible, usable food is lost all along the route from field to fork. However, there are two big contributors – firstly field production. This waste is usually generated as the crop may not fit the "ideal" shape, weight or colour despite being nutritionally identical to "perfect" crops.

This food waste can go one of two directions, back into the soil or into animal feed. Either way, this is a waste of food that only occurs because we, the end-user, prefer to have vegetables and fruits that look identical every time we go shopping. The second-largest waste of food comes from us, the consumer. And yes, some of that waste is unavoidable, but we could be doing so much more. And you are doing brilliantly by using this monthly food planner – so well done you!

But how many people do you talk to about waste food? Do you use any food sharing apps? These apps can be really useful if you have food you're not going to use, and they are a great way to meet and grow your preventing food waste family!