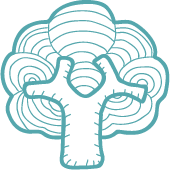 Seasonal Meal Planner (July)
Reducing food waste is one of the easiest ways to keep the planet healthy and make the most of what you spend in the shop. By eating seasonally and buying from local shops and producers you're also keeping the local economy thriving.

For every €1 you spend locally, 70c stays local and that means you're investing in your community. This month, try and reduce your food waste by avoiding the 'end of aisle' and 2 for 1 deals. If you buy more than you need, you're likely to end up throwing it out. If you do see or buy 2 for 1 deals why not consider donating the extra item to a local food bank and helping out a local family in need?

Keep trying to make little changes each month and use the menu planner and shopping list to help keep on track and only buy and use the food you need each week. And remember – enjoy the food you eat and have fun making it!

Share your plans with us by using #AvoidFoodWaste and most of all – have fun!​