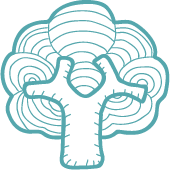 Top 10 Activities at Airfield Estate
This season we've a fun-packed list of things to do for all the family at Airfield Estate.

1. Meet The New Calves


Drop by the farmyard and meet the newest arrivals in the Jersey herd. If you're lucky you'll see the daily feeding when they drink 2 litres of fresh milk in a flash!

 

 

View this post on Instagram

 

2. Explore miles of trails


We've tracks and paths to explore and play areas dotted all over the estate for kids up to 12 years old. Find the fairy mound, the hidden pathways and the seasonal trail sheet where the imaginations can run wild. 

 

 

View this post on Instagram

 

3. Taste Seasonal Food


Whether you're in for tasty treats to or a weekend leisurely brunch, it's good to know all our ingredients are fresh from the Estate and a handful of local artisan suppliers. 

 

 

View this post on Instagram

 

4. Collect the eggs


Get cosy with our hens, collecting freshly laid eggs at 10 am. Make friends with our goats, pigs, hens and donkeys and if you time it right you'll see them getting fed and looked after by our farm team.

 

 

View this post on Instagram

 

5. Discover a little history of Airfield Estate


Original home to the Overend family, today Airfield House hosts an interactive tour daily at 12 am and 2 pm and an exhibition which brings visitors closer to this admired Dublin family. 

 

 

View this post on Instagram

 

6. Watch the daily milking


Our Jersey herd is milked once a day at 10.30 am as part of our commitment to sustainable farming. Our milking parlour allows you to watch the herd as they are milked, understand the pasteurisation process and make sure to taste the fresh, creamy milk we use across the estate in one of our cafes or even take some home from the Farm Shop!

 

 

View this post on Instagram

 

7. Keep an eye out for the nesting boxes


You'll find specially placed nesting boxes in the trees in Naturescape where our resident small birds nest from the Spring right through to summer and even Autumn for some species. They are attached to trees facing east and north which provides protection from direct sunlight. 

8. Take a look around our organic food gardens


Did you know our food garden is entirely organic certified? Walk through the gardens where the team grew over 10,000 kgs of fruit and vegetables last year and take a look at what's growing in the beds at this time of year.

 

 

View this post on Instagram

 

9. Naturescape

Explore our playground where you'll be able to zip through the forest on the zip line, balance on the wooden beams and explore the woodland designed for little ones.

 

 

View this post on Instagram

 

10. Check in on the Jacob sheep


A visit wouldn't be complete without saying hello to the Jacob sheep, and seeing how big the lambs are!

 

 

View this post on Instagram

 

How to find us!

Airfield Estate is open Wed - Sunday from 9.30 am.  You'll find us just a 5-minute walk from Balally Luas stop and a 7-minute drive from junction 13 on the M50.