Food Waste Fighters
In 2020 we surveyed 850 people to explore attitudes and habits around food and food waste.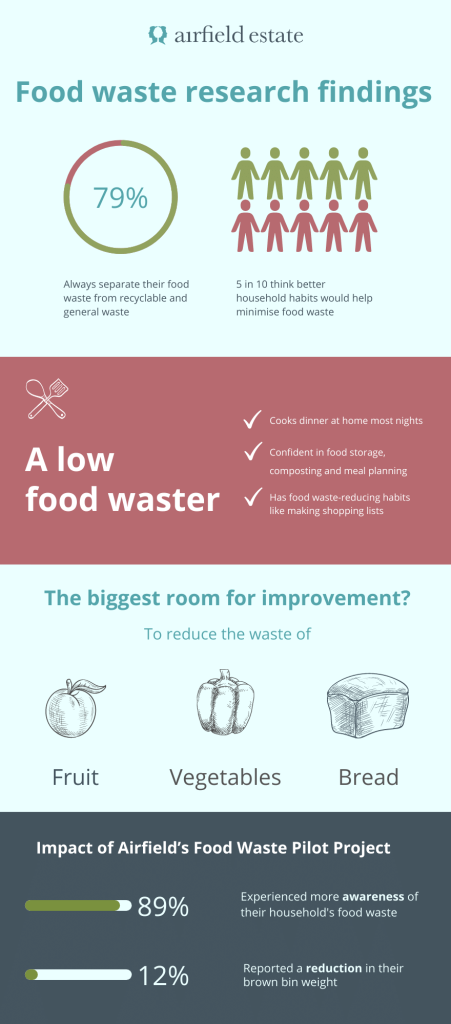 See full survey results here.
The next step was to work with 125 people on interventions to reduce food waste. This group came to be known as the Food Waste Fighters
Food Waste Fighters is a food waste project that aims to help consumers and householders reduce their food waste by 50% by 2030. It specifically aims to help communities eat more sustainably and reduce the environmental challenge of food waste by raising awareness and teaching simple solutions to help address the issues.
The challenge for 2021 was to reduce food waste by 10%!
Participants will be guided by a series of videos, support materials and private online discussion groups that began in January 2021.

To get a better insight and deeper dive into people's experience with the interventions, we are engaging in smaller Focus Groups and testing each intervention individually in an aim to find the simplest and most straightforward means of reducing food waste.
Click here for the results of the first Focus Group - Examining the effect of technology as an intervention on household food waste reduction.
Resources
Video Modules