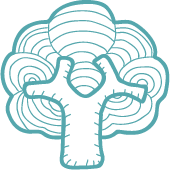 Fun Family Friendly Activities and Things to do in Dublin
Are you looking for fun family-friendly activities, things to do or places to visit in Dublin at the weekend or during the school holidays?

We've got some great ideas for your quality family time and outdoor activities together. Regardless of whether you're planning a weekend break, midterm holidays or just some very energetic toddlers to entertain on a Saturday. There are many sustainable alternatives within easy reach of Dublin City for visitors and dwellers alike. Here are some suggestions from the team at Airfield Estate.

Go Walking with us this Weekend

Don't you just love the way the #100DayofWalking challenge has taken off over the last 2 years?

Many of us learnt to appreciate the joys of a daily walk. This habit helped us to explore our local environment, engage in forest bathing and therapy, and discover new pockets of green space in Dublin city. Nature walks became a nourishing habit for the body, mind and soul.

Now that we're no longer restricted to how far we can travel, let's take time to explore more great gardens in Dublin!

There's Farmleigh, Marley Park, Phoenix Park or our own Airfield Gardens. Dublin is such a surprising city that has so much nature embedded throughout.

More than One Garden to Walk in

Did you know that the Airfield Gardens are over six acres and are made up of more than one garden?

These gardens include diverse spaces conceived and developed by a variety of Prominent Garden and Landscape Designers since 1999.

Choose from our:

• Walled Garden - a feast for the senses

• Organic Food Garden - see what a real organically certified working food garden

• Orchard Border - find flowers to attract pollinators

• Potting Shed Border - find a colourful planting scheme

• Greenhouse Garden - be inspired with plants and flowers that you can grow at home

• Sunken Garden - a fusion of ornamental and edible plants

Garden walks are a perfect sensory experience and are a natural playground for toddlers and children. They are a great way for children to run free and play hide and seek in a safe space. Help children to identify butterflies, bees and other insects in our gardens. A visit to the gardens is the perfect diversion during the summer holidays when the gardens are teeming with life.

Alternatively, if you've freed yourself from the kids and need some grown-up time, book yourself into the RHSI Partnered Garden Tour led by our resident horticulturalists who will share their best gardening advice, tips and tricks with you. Perfect for brushing up on your gardening skills.

There are also Guided Walks through the native woodland here at Airfield Estate to help you discover the history of woodland in Ireland.

Fancy an Interactive Playdate? Go Farming with us!

A day out in Airfield Farm is an easy outdoor win for any family with younger kids. It's a perfect antidote to morning shopping in Dundrum Shopping Centre and an ideal reward for the kiddies who've been patient during the weekend errands!

● See a great working example of environmentally sustainable agriculture in Ireland. Explore and experience farm life up close and children can even get hands-on. It's a wonderful education for adults and children alike as we understand how our food is made.

● Meet the 'Cast': Watch the sheep, pigs, goats and chickens and our placid Jersey herd of cows in action. Say 'Hi' to our hens and our resident fostered donkeys too – Conal and Carroll, a much-loved pair from the Donkey Sanctuary in Cork.

● Catch the Daily Egg Collection at 10 am and the Daily Jersey Herd Milking at 10:30 am. It's the closest thing to a real farm experience without having to leave Dublin city.

The best thing about farm visits is that every day is different. The animals move around, and you can catch different activities at different times of the day, so repeat visits will still yield further surprises and learnings.

Go from Farm to Farmer's Market with us

It gets better.

Inspired by the local produce growing right before you? Why not bring home some fresh organic produce straight after your farm visit. You'll find a quality Farmers Market open every Friday and Saturday on your left as you enter the Airfield Estate entrance.

Saunter, source and sample what's on offer without the confining environment of a shopping centre. Locally grown fruit, veg, preserves, chutneys, jams, bread, pastries, meats and much more are on offer to enjoy as part of a picnic on-site or to take home.

Learn Something New with us

Eager to do something crafty with your spare time? Looking to make the most of your active retirement? Or do you have children in need of less screen time and more real-world interaction during the school holidays?

Find a class or workshop that will flex your creative muscles. You could spend your weekends learning a skill to propel a more sustainable lifestyle.

From hands-on Teen Cooking Workshops to upcycling and beekeeping, check into our Classes and Workshops regularly.

You'll discover new opportunities to learn and do for every season at Airfield Estate.

Discover Dublin's Heritage with us

Learn something new with us.

Are you a Dublin history buff? Here's something to do at the weekend.

Did you know that Airfield Estate was once home to the Overend family? A visit to our visitor centre will yield a Victorian treasure trove of family photographs, letters, original clothing, vintage cars and even their much-loved Victorian toys and books!

Travel back in time with our interactive tour and exhibition of the original Overend home.

Get closer to understanding the events, adventures and experiences of this much admired and historical Dublin family. These tours take place daily at 12 and 2 pm.

Why Sustainable, Nature-Focused Activities Matter

As we write this, spring is in the air. It's the perfect time of year to dust off those winter cobwebs and get out exploring what Dublin has to offer.

So rather than resorting to the purchasing and consumption of things, why not spend quality time together with loved ones. Let's make time for sustainable shared experiences, exploring the outdoors, and communing with people and nature.

Airfield Estate is more than a Dublin tourist attraction in Ireland. It's a communal amenity for anyone living or visiting Dublin and looking for fun, feel-good and sustainable things to do.

Find more nature-filled weekend and weekday activities the easy way with these handy options:

● Gift yourself an Annual Airfield Estate Pass will make it easy to commit to more quality time together - we'll send you a new batch of experiential ideas to your inbox.

● Book a tour or Weekend Workshop and come away having learnt a new skill.

● Subscribe to our newsletter below for more news. Keep in touch for gardening-related support, workshops and events in the future.

● Drop into our Events Page for upcoming workshops and classes.