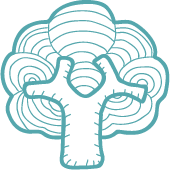 Good Food Delivered Community Impact
Community Impact: How The Good Food Delivered Programme Supports People

As a Charitable Trust, Airfield Estate supports people & initiatives that reach every corner of our community. For more than 125 years, Airfield has shared the Estate harvest with the community in times of need. One project that protects and sustains our fellow citizens - is the 'Good Food Delivered' project.

What is The Good Food Delivered Programme?

In partnership with Making Connections, this initiative delivers meals that nourish older people in our community. The programme kick-started as an emergency response to a stated need in the community to deliver food to older people. Their usual Meals on Wheels service had been interrupted at the start of the pandemic in 2020 because many of the volunteers and cooks were cocooning (several of them being over 70). Thanks to work behind the scenes, we are delighted that this project is still going strong today and will continue in 2022.

The Impact of Good Food Delivered

In just 15 months, we passed the 16,000 meal milestone. 16,669 nutritious, wholesome meals made with the freshest produce, delivered by an army of incredible volunteers to those in need and cocooning in our locality and beyond. Have a look at our 2021 stats below:

Below is a snapshot of feedback from the Good Food Delivered clients or their relatives:

"The meals have been the single most important thing to me during my recovery. Even having someone come to live with me would not have had such a positive impact." GFD client.

"Hello, thank you for my first 2 meals which I enjoyed very much. The meat was delicious. I loved the meals. They were excellent. The shepherd's pie 'I could eat it night and day.'" GFD client.

"Thank you for setting A up with delivery on Mondays and Wednesdays as discussed. A ate her first meal yesterday and said it was 'absolutely lovely' and so were the 'girls' who delivered the meals. So far it is a great success! Thank you!" Family relative of GFD client.

Who's involved?

The food needs of older people in our community are met with the support of amazing volunteers. Good Food Delivered is made possible with the help of these volunteers, Airfield Estate, Making Connections, the HSE and our suppliers Gather & Gather - thank you to all involved for your continued support.

How You Can Help

When you support Airfield through an

annual pass

,

day tickets

, or events at Airfield Estate, you help nourish our community outreach and food education programmes - thank you for your support!

Find out more about Airfield's mission

here

.