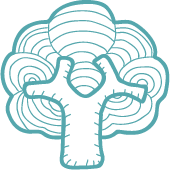 10 Nature-Led, Eco-Friendly & Exciting Things to Do in Dublin
Look at these 10 nature-led, environmentally friendly and eco-conscious things to do in Dublin.

You would be surprised at the many things you can do in Dublin that are close to nature, mindful of the environment and sustainable while supportive of local communities. And an Airfield annual pass will give you all these in one fell swoop!

Get ready-made access to a myriad of outdoor attractions and events at the Estate, which is one of the premium outdoor attractions in Dublin.

You'll never be at a loss for something to do on the weekend, during school holidays or when entertaining visitors from outside Dublin or Ireland. It is an easy way to enjoy the outdoors in Dublin throughout the seasons. And a cost-effective one too!

Need convincing? Look below…

1. Find Organic Food at Our Dublin Farmers Market

There's nothing like the outdoors when it comes to working up an appetite and there's nothing like eating alfresco to truly enjoy the great flavours of organic Irish produce. Doing your foodie shop in a farmer's market is one way to do this!

Most Farmers' Markets in Ireland take place on the weekends in the early half of the day. Airfield's Dublin Farmers Market is open every Friday and Saturday from 9 am - 2.30 pm.

Delicious food and food products you can taste, and purchase include:

● Organic fruit and vegetables

● Local dairy products such as milk and cheese

● Artisan bread, pastries and other baked goods

● Irish and seasonal fruit, vegetables and eggs

● Honey, preserves and sweet treats

● Local meats and premium craft butchers' products

● Barista made hot drinks and soft beverages

2. Enjoy Craft and Cooking Classes & Workshops in Dublin

There are lots of seasonal classes and workshops for people of all ages to participate in at Airfield Estate. These are focused on inculcating sustainable food choices and spreading enjoyable eco-friendly activities.

Recent examples of Airfield Estate Workshops and Classes include:

● Teens Cooking Skills Workshop

● Young Chef at Airfield Estate cooking classes

● Spring Vegetarian Workshop

● Beekeeping Workshop

● Two-Day Baking Workshop

3. Capture Demonstrations in Dublin

Treasuring and maintaining our heritage in Dublin and Ireland is a worthwhile pursuit. Bear witness to traditional countryside skills and craftsmanship while enjoying the beauty of something handmade.

And you will learn something in the process!

Here's a recent example of Airfield Estate demonstrations: a Greenwood Turning Demo by Clive Lyttle from the Ards Peninsula. Clive uses raw timber or green wood to create turned wood items on a pedal-powered lathe.

4. Immerse Yourself in An Urban Farm

Our working farm right in the middle of Dublin is just waiting to be discovered!

A visit to the Airfield Farm is a safe and enjoyable way to immerse yourself in the daily activities of farm life.

It is a working example of environmentally sustainable agriculture in Ireland in action:

● Meet the animals

● Observe a commercial farm at work

● Watch cutting edge sustainable farming and grass management practices

5. Dine in Dublin with a Clear Conscience at Overends Kitchen

There aren't many places where you can dine in Dublin with a strong, sustainable farm to fork ethos, showcasing a clear connection between land and table, farmer and eater. Overends Kitchen is one such place!

Enjoy wholesome Irish food in an environment that is casual and engaging. It's far from the hustle and bustle of the city centre while boasting a 360 Degree view of the estate.

What's more, you will be getting a taste of Dublin's domestic and culinary heritage. The venue is inspired by the visionary Overend Sisters and their entrusted 38-acre farm. The farm produces many of the organic Irish ingredients for the great-tasting dishes as part of the family-friendly menu.

There is a new brunch and family slow roast lunch on offer during the weekends too. Dine indoors or outside, weather permitting.

6. Explore Seasonal Trails in Dublin

Do you need a breath of fresh air in the heart of Dublin? Or need to organise a healthy, active outdoor gathering while in Dublin? This annual pass is your ticket to 38 wholesome acres just waiting to be discovered.

Choose from Airfield Estate's many seasonal walking trails. Explore the native woodland and glimpse Dublin wildlife in the process. Take in a tour or a guided nature walk.

7. Find Places to Play Outdoors in Dublin

The kids will love you for it! They'll be spoiled for choice with miles of tracks and paths to explore. Choose from play areas dotted all over the estate for kids of all ages.

You'll find an outdoor adventure playground with climbing frames, scramble nets, slides, swings, balance beams, tunnels and a zip wire for young thrill-seekers.

8. Experience an Authentic Irish Garden

Experience one of the many jewels in Dublin's leafy crown.

The 6-acre Airfield Gardens, headed by Head Gardener Colm O'Driscoll and his team, have continued to evolve over the decades into one of Ireland's premier gardens. The gardens were formed initially under the aegis of Jimi Blake and subsequently, redeveloped in 2012 by garden and landscape designers Arabella Lennox Boyd and Dermot Foley.

Choose from mother nature's multiple sensory and tactile pleasures via the:

● Walled gardens

● Organic food garden

● Orchard border

● Potting shed border

● Sunken garden

● Greenhouse Garden

09. Dive into Dublin's Domestic Heritage

History buffs can get a rare insight into Dublin's domestic heritage. The Airfield estate also houses Airfield House - the original home to the Overend family.

Get an interactive guided tour of the original Overend family home daily at noon and 2 pm.

The exhibition showcases the life and times of a Victorian family in Dublin. View family photographs, letters, original clothing and display cases with information on their prize-winning Jersey herd, vintage cars and their much-loved Victorian toys and books.

10. Pass it Forward in Dublin with Every Pass

As part of the Airfield Ethos, every experience is one part of a much bigger journey.

Your contribution as an annual pass holder goes further than just a great day out for your family, friends and self. Your contribution is also a positive step towards greater biodiversity and a greener Dublin. It helps to maintain the beauty of Airfield and feed and care for the animals in it.

In addition, the people in Dublin gain with every annual pass purchase. You will be helping us to deliver more meaningful social impact programmes with St. Michael's House, Camphill, HSE Mental Health Services, Simon Community and WALK Real Ability.

Ready for VIP Access to Our Dublin Attraction?

It's easy. Find out all you need to know about our Annual Pass Right HERE .

Just order one over the phone or at the Airfield Estate ticket desk.

Here's what you'll get with an Airfield Annual Pass:

● Enjoy as many of the estate's fun Dublin activities as often as you like.

● Children 3 and under are also free

● Get discounts on selected classes & workshops

● 10% off food at the Overends Kitchen

● Do you have a family or a gaggle of friends to entertain regularly? Ask about Group passes (3 people or more). You can nominate an adult who visits in place of the pass-holder.

● Are you over 65? There is also a Senior pass available.

● Are you part of a couple under 65 with no children in tow? The 2-person pass would be perfect.

● Do you have staff outings, team away days to organise or associates to entertain in Dublin? Corporate packages are also available.

● What's more, this dynamic Dublin destination is constantly improving its offering with fresh new initiatives to keep you coming back.