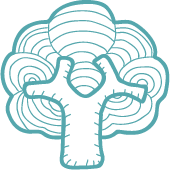 Live Sustainably Every Day, Not Just on Earth Day
Are you looking for ways to live a more sustainable lifestyle in Ireland?

As

Earth Day

approaches, we would like to share the opportunities and programmes for reducing our carbon footprint and protecting the natural environment here at Airfield Estate. Visitors to the estate will find multiple "sustainable stops" on the paths around the site where we demonstrate how small changes have significant positive impacts on our daily lives. Be inspired and empowered to make changes in your homes and workplaces to reduce your carbon footprint and live more sustainably.

How We Are Lowering Our Carbon Footprint

At Airfield Estate, we set out to reduce our

carbon footprint

by 25%. However, you cannot improve what you can't measure so our process began with establishing our baseline Carbon footprint in 2019. We then came up with the following goals to deliver a more sustainable organisation:

To decrease our waste by 46% through improving waste segregation, on-site composting and a reduction of landfill waste
To decrease our electricity and gas consumption by 26% by implementing additional energy-saving practices
To decrease our vehicle fuel consumption by 7%
To implement site-wide regenerative land management practices, enhance biodiversity and increase carbon sequestration

Having evaluated the many ways in which we are producing greenhouse gasses and the opportunities for reducing them, Airfield estate is now aiming for a 25% reduction in emissions by the end of 2022 in the following way. This is our manifesto.

Sustainable Farming and Food Production Practices

At Airfield Estate our passion for educating our communities about sustainable farming and food production practices has never been more relevant. It is evident that food production is a complex system tied to emissions at many steps - it provides many opportunities for lowering our carbon footprint. The current mainstream and industrial food systems are also likely to face disruption due to the changing climate. We aim to ensure that the food products in Airfield Estate are sustainably produced goods from within Ireland. Here are the key Sustainable Practices we are committed to maintaining to ensure this.

Local Food Sources for Our Shops and Outlets

Our Urban Farm provides food for the inhabitants of our Dublin neighbourhood. The food we serve is not driven or flown from miles away, it comes directly from the Estate. This means our food outlets and farm shop are actively reducing emissions associated with transport. On the supply side, we also buy our farm and garden inputs locally wherever possible.

What can you do?

Shop local and in season - consider the

farmer's market

as a guaranteed source of homegrown produce. Look for organic suppliers that believe in applying a circular economy to their food production practices and apply permaculture. Head to our new ​​permanent Farm Shop on-site for a direct supply of locally grown produce.

Regenerative Land Management Practices

Did you know that recent research by the Rodale Institute estimated that if current crop and pasture farming moved to regenerative practices, 100% of annual global CO2 emissions could be sequestered in the soil? Here at Airfield Farm, we farm according to regenerative organic principles. This involves:

Minimal physical and chemical soil disturbance
Carbon retention in the soil - the encouragement of a build-up of carbon-based soil life that draws down and holds carbon from the atmosphere.

Learn more about our

Regenerative Soil

practices.

Seed Savers and Pollinator Programmes

At Airfield, we believe pollinator programmes and seed saving are two methods that bring even greater harmony to food production and increase biodiversity. We are a supporter of the

All-Ireland Pollinator plan

which has 5 main objectives and 81 actions spread between business, farming, managed land and communities. These actions include letting wildflowers grow, leaving margins to grow wild and encouraging nature corridors.

What can you do?

Visit the Airfield Gardens for Inspiration and aim to encourage pollinator-friendly vegetation in your own garden. Consider re-wilding part of your lawn with native meadow flowers.

On-Site Waste Reduction Practices

Recycling Organic Waste

Airfield Estate produces about 15 tonnes of organic waste each year. We have decided to make the most of this resource by installing an aerobic digester in 2022. In this system, bacteria and oxygen will act on green and food waste, reducing it to 10-20% of its original mass. We will use the remaining biomass as a soil improver or as biofuel that is fed back into the system on the farm and estate.

Food Waste Reduction Programme

The team in Airfield estate believes passionately in helping ordinary people lead sustainable lives in Ireland through their own daily lives. We have several programmes and activities that can assist such as:

Classes and workshops that help adults and children learn about ways to cook seasonally and save money
Download resources like our Seasonal Menu planner

What can you do?

Reuse, repair and recycle items wherever you can. Learn about composting and applying this in your home or garden.

Water Conservation Practices

Did you know Industrial wastewater treatment is an energy-intensive process? To minimise water wastage here at Airfield Estate, we use a reed bed filtration system to recycle greywater into flushing our restaurant toilets. On the farm, we have switched from a twice-daily to a once-daily milking schedule for our cattle, dramatically reducing the water needed to clean our milking system. We are also expanding our current rainwater harvesting systems to supply our farm and garden.

Sustainable Energy Retrofit and Facilities

Creating a Solar Powered Location

Did you know that the sun provides more energy to the earth in an hour than used worldwide in a year? We believe any attempt to improve the sustainability credentials in any home (or business) must come with a commitment to renewable energy sources where possible. As solar-powered technology improves, it holds enormous potential. At Airfield, we have installed photovoltaic solar panels around the estate to supply up to 70% of our average daily summer energy needs and reduce CO2 emissions by 50 tonnes per annum.

Facilitating Electric Car Transport at Airfield Estate

As transport accounts for about a third of Ireland's energy needs, a move to electric transport is a step in the right direction towards a more sustainable Ireland and it is one of the most effective ways to reduce carbon emissions in the country. People in Dublin city are increasingly purchasing and transitioning to EVs and Hybrid vehicles this year.  To encourage this move, we will be installing additional electric car charging stations in our car parks.

What can you do?

Conserve resources by being mindful of how electricity, water and other utilities are used in your home. By plugging out your devices at night time you can save money throughout the year.

Join The Fight for a More Sustainable Ireland

Join us on this journey as we continue the path to a lower carbon footprint and support organisations that conduct environmentally responsible practices. ​​Our annual pass holder and visitors can rest assured that you will be supporting a low carbon and sustainable environment that aims to Invest in this planet every day, not just on Earth Day! Additional rainwater harvesting, improved solar technology and regenerative land management practices will feature in our initiatives. Airfield Estate is also an excellent choice for anyone visiting Dublin looking for an eco-tourism experience in Ireland. Curious about an

Annual Pass?

Find out more

HERE.