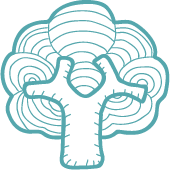 Teddy Bears Picnic
🐻 Calling all teddy bear enthusiasts! 🐻 We're thrilled to announce the newest addition to our lineup of exciting activities here at Airfield Estate - the

Teddy Bears Picnic

! 🧸✨ Every Saturday and Sunday at 11:30 am, you and your little ones can bring your favourite furry friends and enjoy storytime in the natural beauty of our gardens. "For every bear that ever there was, will gather there for certain because today's the day the teddy bears have their picnic." So mark your calendars and bring along your teddy bears for an unforgettable adventure at Airfield Estate! 🌳🧺🎉 Whether it's a special treat for your little one or simply a fun weekend outing, our Teddy Bears Picnic promises to create cherished memories that will last a lifetime. We can't wait to see you and your furry friends at Airfield Estate - where the wonders of nature come alive in the most delightful ways.

Book your tickets today

! 🐻🌼 There is a whole new summer programme taking place this summer at Airfield.

Take a look here

.