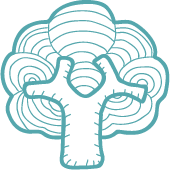 Welcoming Ukrainians to Airfield Estate
We are inviting refugees who have arrived in Ireland from Ukraine to visit Airfield Estate free of charge on upcoming days of note in Ukraine.

If you know of anyone who has arrived as a refugee from Ukraine and would enjoy a day out at a working farm and gardens, please let them know of the following dates when they can visit for free.

Orthodox Easter - 24 Apr 2022

Labour Day - 2 May 2022

Victory Day over Nazism in World War II - 8 May 2022

Pentecost (Eastern) - 12 Jun 2022

Constitution Day - 26 Jun 2022

Independence Day of Ukraine - 24 Aug 2022

Ukraine Defender Day - 14 Oct 2022

We just ask that those taking up the free visit show us a Ukrainian identity card/ passport on arrival to take up this visit.