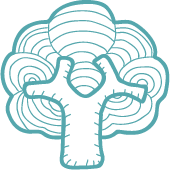 A New Supper Club Series Is Coming To Overends Kitchen
We're delighted to announce the launch of an exciting new Supper Club series which will welcome chefs from new and far to host evenings of food, fun, and education in the beautiful surroundings of our 38-acre working farm and gardens. "The Supper Club series is an exciting opportunity to see what this noteworthy lineup of chefs can do at Airfield Estate, home to an abundance of sustainable riches from food to heritage in Dublin," says Airfield Estate's CEO Claire Mac Evilly. Each Supper Club evening will see the chefs showcase seasonal produce grown in Airfield's organic food garden in their menus. "Each evening will be unique and special, just as the food from each of our guest chefs is," said  Mark Anderson, Culinary Director of Gather & Gather Ireland, "Our guest chefs were chosen as they represent the values we have at

Overends Kitchen

and indeed in Gather & Gather of producing wonderfully tasty food sustainably and responsibly." The first supper club dinner will take place 29th and 30th of September and be hosted by Jordan Bailey and Majken Bech-Bailey. The young husband and wife team behind two-Michelin star Aimsir are now operating their own hospitality and events consultancy,

Bech-Bailey

. Their two-night residency at Overends Kitchen will feature a five-course menu, served banquet style and showcasing the very best organic and seasonal ingredients from Airfield Estate. The second supper club will arrive on 9th November. This will be a collaborative evening with Surya Davies,

Head of Sustainable Food Production at Airfield Estate

and Isobel Farrelly, Head Chef at Overends Kitchen to create a truly farm-to-fork menu working with produce from the estate and including a discussion of how Airfield is working towards our own sustainability goals. We'll close out the series for this year in December with a special a festive Supper Club by Jess Murphy of Galway's

Kai Restaurant

. Her special 'An Alternative Christmas' evening will come to Overends Kitchen on 7th December. Tickets for the 5-course meal at Overends from Jordan Bailey and Majken Bech-Bailey are priced at €95 per person. Booking will be open from noon, Wednesday 6th September for the general public and are already open for

Airfield Estate Annual Supporters

. Tickets for November and December Super Clubs are priced at €75 per person which includes welcome drinks, snacks and a 4-course meal each evening. These tickets will go on sale later this autumn, with special early access also available for Airfield Estate Annual Supporters. Bookings via the

supper club

page.