Social Enterprise Market
Join us for a free Social Enterprise Market at Airfield Estate farmers market on Sunday 15th May 2022. The purpose of the event is to raise awareness of social enterprises and highlight the incredible work done by Airfield and others that benefits local and national communities and the environment.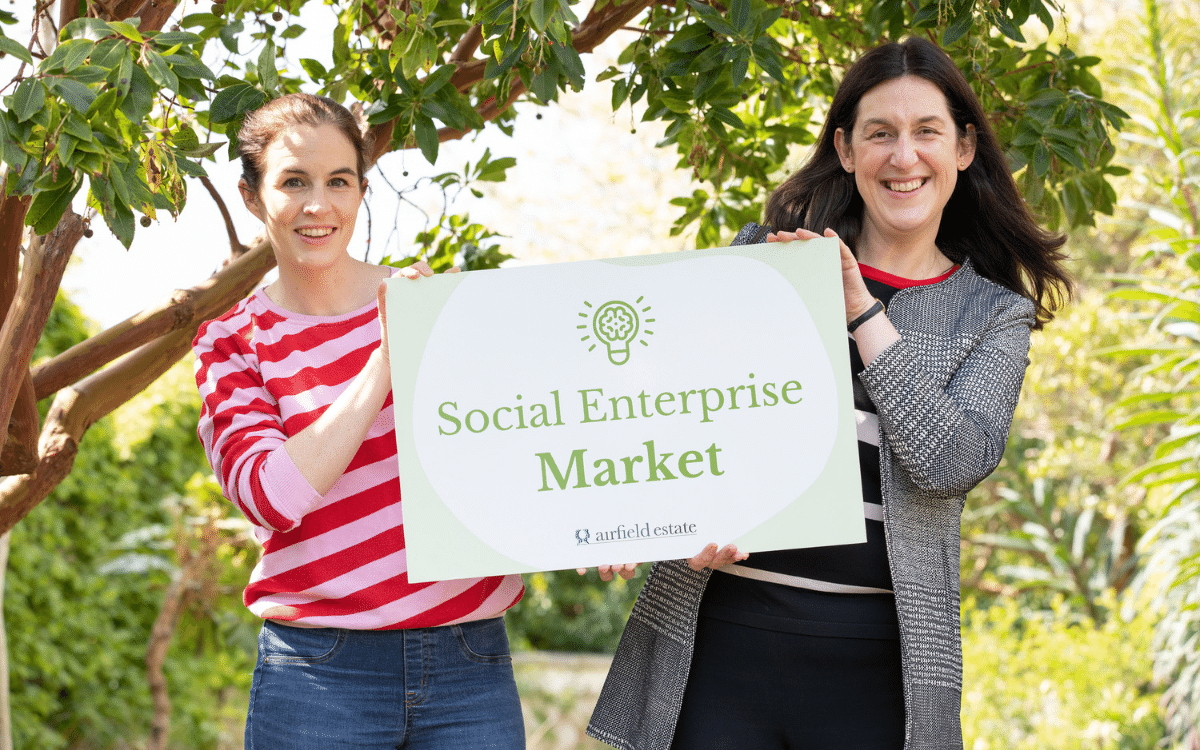 We are looking forward to host this event and have the discussion around how social enterprises create positive impact through their own product or service but also aim to influence other companies to act more sustainably. Claire Mac Evilly, CEO Airfield Estate
Social Enterprise market stall holders include We Make Good, Rediscovery Centre, Airfield Estate, Shuttleknit, Pace, Mendicity, Capital CU and The Homeshare.
During the day you will be able to;
Purchase products and services from local social enterprises.
Engage in workshops hosted by some of the social enterprises.
Join a 'Behind the Scenes' guided tour introducing Airfield projects in action.
Hear a panel of invited speakers shine a light on social enterprises, their importance and their place in society.
Enjoy a short film of Airfield activities featuring the work done in organic food and seed production, regenerative farming and education programmes.
Meet the makers, and maybe even be inspired to start your own social enterprise.
I am delighted to be taking part in Airfield's first-ever Social Enterprise Market. Social entrepreneurs play an essential role in improving the lives of people all over the country, addressing significant societal and environmental challenges. - Aoibheann O'Brien, Co-Founder & Partnerships Director FoodCloud

Get To know your local social enterprises