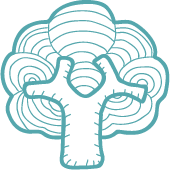 Junior Certificate Short Course Launched
Airfield Estate has launched a brand new Junior Cycle short course in which students grow, cook and market their own food whilst learning about local farmers, food producers, and what influences their food choices. This free, short course is available now as a download from the Airfield Estate website for all Junior Cycle pupils.

Airfield Estate has been a hub of discovery learning since reopening in 2013, hosting almost 70,000 students and they are now rolling out a new, in-class educational programme launching this Autumn.

Food: From the Ground Up is a unique program that links students, the consumers of tomorrow, with their food in a fun, easy way. Like the food system approach outlined in the recently published Food Vision 2030, this course encourages the students to see the food on our plates as part of a system, with multiple inputs and industries involved. By growing, cooking and marketing their own food, students are brought on a food journey that opens them up to a world of understanding around local, national and international food production. The course also encourages the students to meet and interview local food producers, processors and chefs so they can experience a range of jobs and local food production that showcases the Irish food industry.

Launching the course, Minister for Agriculture, Food and the Marine commented "Our relationship to food in Ireland is an important link to our communities. Connecting farmers and growers with food producers and to consumers shows everyone the benefit and reliance at every stage of the food chain. Our consumers are acutely aware of the hard work, commitment and dedication that our farmers and producers have. This course is a tremendous initiative to encourage and promote that link from an early age. I am excited about seeing the fruits of this exciting project into the future"

Airfield Estate is dedicated to enhancing students relationship with their food. The aim is to inspire, engage and educate young people about not only the journey from farm to fork but also the everchanging, diverse, seasonal and challenging nature of agriculture, food production, processing and how food is sold to them. Students and teachers will embark on a food adventure where they use skills learnt in Science, Business, HE and Geography to bring this course to life and demonstrate how all subjects are integrated through the production and consumption of food!

Speaking about the course, Dr. Kirstie McAdoo says "Airfield Estate is proud to provide this free course and resources to Teachers, and Students at the Junior Cycle level. This is a fantastic opportunity for students to apply their knowledge from other subjects in a really practical and fun way. The course can be taught by HE, Science or Business teachers or a combination of them all, and students will get hands on and engaged with their food in whilst experiencing and learning about food production on a national and international context."

The course was created with help from local school, Wesley College and the creation of resources that support the course was supported by the ESB, Energy for Generations Fund. This short course has also been developed in accordance with the National Council for Curriculum and Assessment template and guidelines.

The course and all the resources are available for download immediately from the Airfield Estate Website and there is also a limited number pre-printed resources available for the first teachers to get in touch.

Full details of the course are available here.